The shortcode for wpdm front-end uploader and members area, aka, author dashboard:
[wpdm_frontend logo="logo-url" hide="settings,images,cats,tags"]
Params:
logo: use logo URL to show logo with the login form
hide: at front-end probably, you may not need all the details options, in such case, you may use this parameter to hide sections/meta boxes you don't need. You can hide settings, images, categories, and tags sections.
You need this shortcode when you want to allow users to manage their files and packages from the frontend.
Do not forget to select user roles in Admin Menu >> Downloads >> Settings >> Frontend: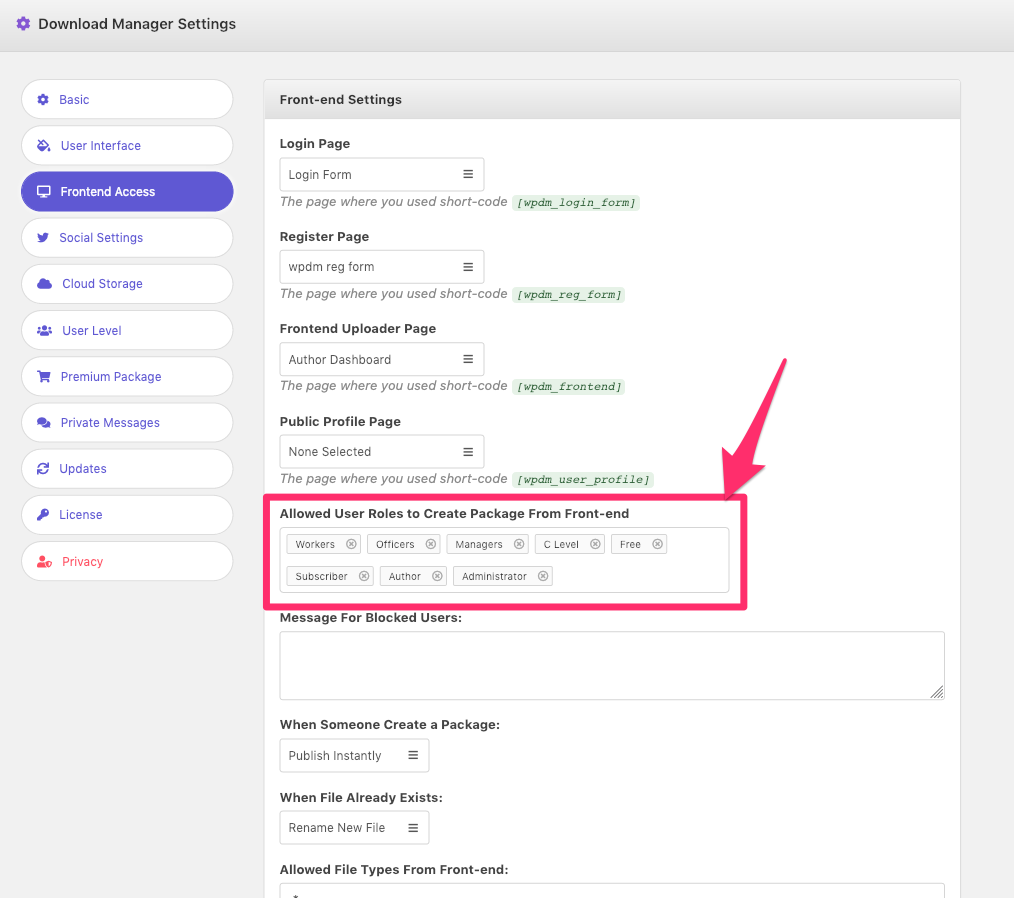 Check Shortcode Demo ( Login: demo / demo )
Last updated on Jul 1, 2021
Need More Clarification?
For any technical issue, if you are already using pro version please post in pro forum and free version users please post in free forum. Otherwise, if you have any pre-sale or order related query please contact live chat support team. For technical support.