Step 1:
Go to your WordPress admin panel dashboard.
Step 2:
Go to WordPress Admin Menu ► Downloads ► Add New. A new "Add New Package" page will be displayed.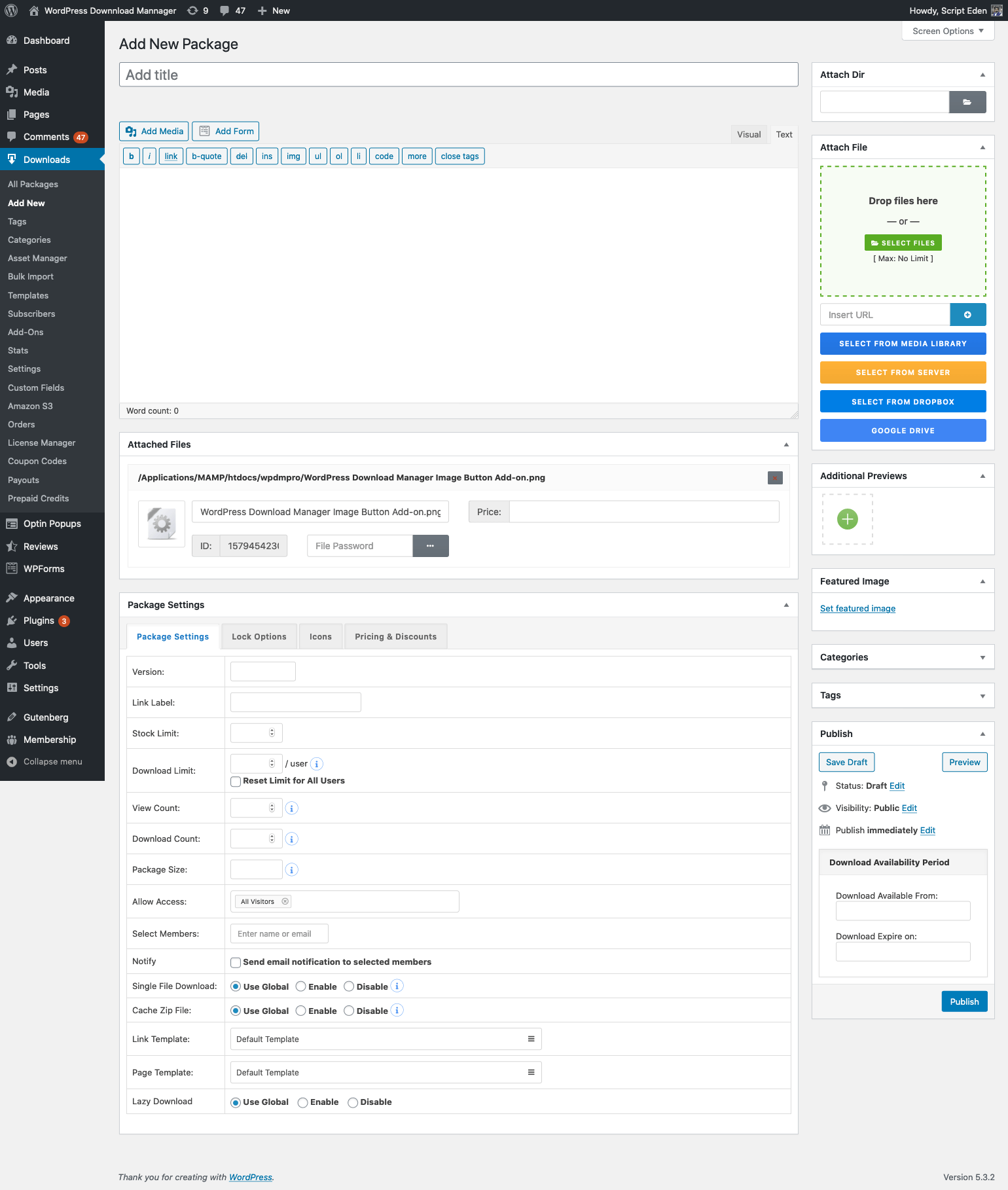 Add New Package page is divided into different sections. Below is the step by step description for every section:
Package Title:
This is the title section for your downloadable package. Enter a meaningful title for you package.
Package Description:
This is the description / details section for your package. Here you have to write detailed description of your package.
Categories:
Select category for package. The Package will be listed under all selected category when you will use category embed code.
Tags:
If you want to tag your package, you can use this section. This section works exactly native Wordpress tag feature.
Featured Image:
Here you can select featured image for you package. Short code for the featured image is [thumb].
Publish:
After fill out all necessary data as per your requirement, click "Publish" Button to publish your package.
Last updated on Jan 19, 2020
Need More Clarification?
For any technical issue, if you are already using pro version please post in pro forum and free version users please post in free forum. Otherwise, if you have any pre-sale or order related query please contact live chat support team. For technical support.