Use "Password Generator" to generate multiple passwords easily and apply those in password lock. Generator UI is pretty self-explanatory.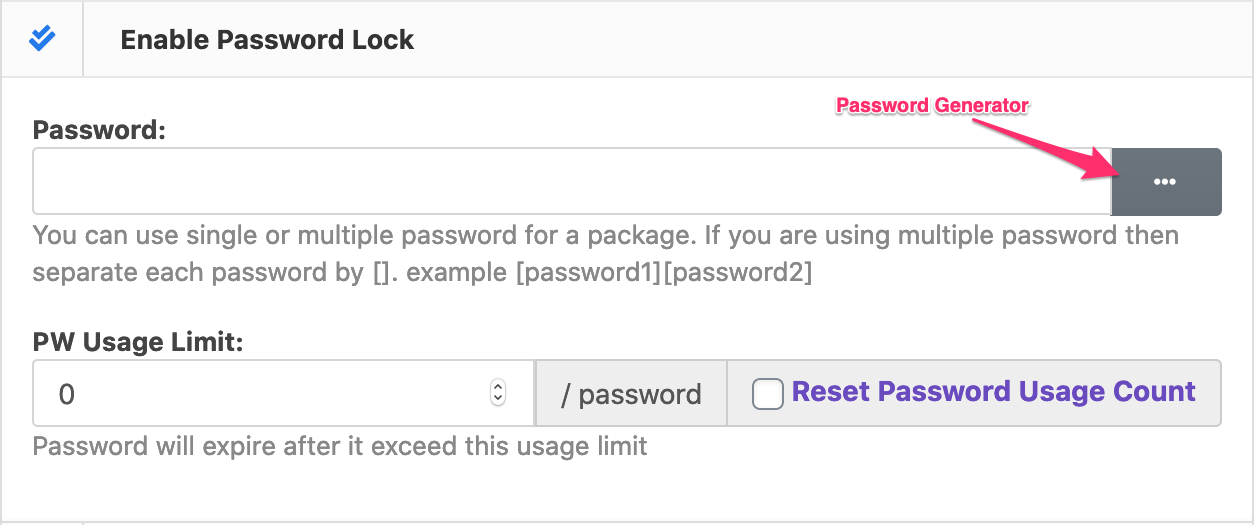 The password generator modal window: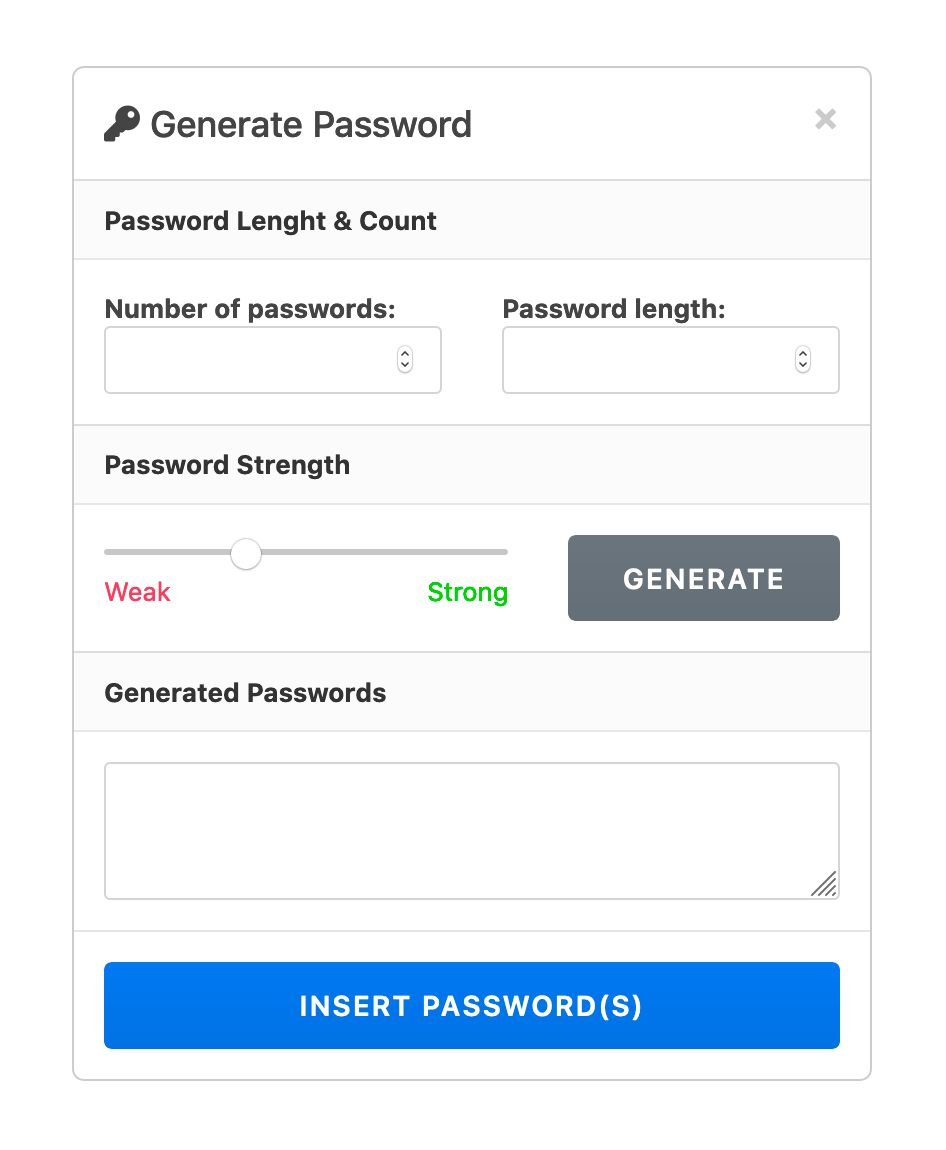 Last updated on Apr 30, 2020
Need More Clarification?
For any technical issue, if you are already using pro version please post in pro forum and free version users please post in free forum. Otherwise, if you have any pre-sale or order related query please contact live chat support team. For technical support.