Here you can attach files for your package.
Attach File section is divided into three tabs named Upload, Browse and Remote.
Upload tab:
You can upload files from your local computer by clicking "Select Files" button or by dragging files into the box. You can select one or more files at a time and click "Open". Upload will start immediately. You'll see progress bar for each file upload.

Browse tab:
By this tab, you can browse files from your server and add them to your package. You need to select file browser root directory from download manager settings page. if you don't set root directory then default root will be your WordPress base dir. Select your specific file by browsing your file structures and click the file name you want to add. An alert message will appear with "Ok" and "Cancel" buttons. Click "Ok" button to add this file and "Cancel" button otherwise. Note that, if you want multiple files in your package by this method, you have to add them by clicking one by one.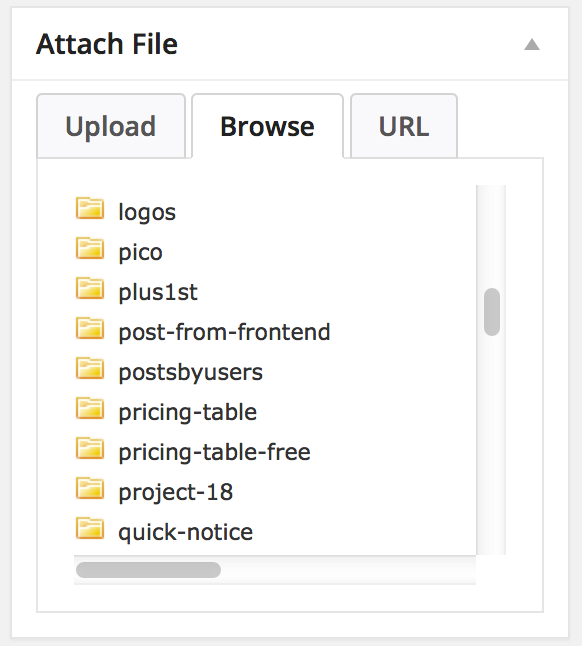 URL tab:
You can use remote URL as file source using this option and you can add multiple URL with same package.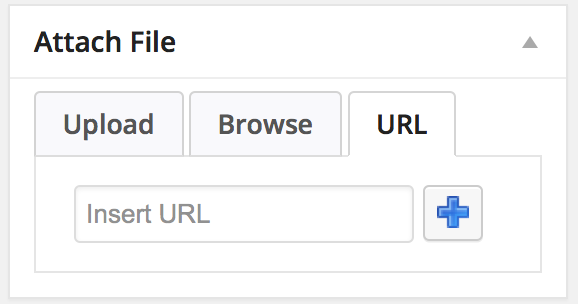 After adding files, your files will be displayed under "Attached Files" section for further modifications.
Last Updated: Jan 2, 2015