Just install this add-on: WPDM Image Button
WPDM - Image Button add-on will help you to replace the text (link label) in download link with a image button. Though, add-on packed with many excellent image buttons already, still there is a option to upload your own button images.
Usages:
Install and activate image button add-on.
Go to admin menu >> Downloads >> Settings >> Buttons Tab
Select (just click) a button image
Or upload your own image and select
Save Changes
That's all. All of your download link should show with that image.
Admin Option Screenshot: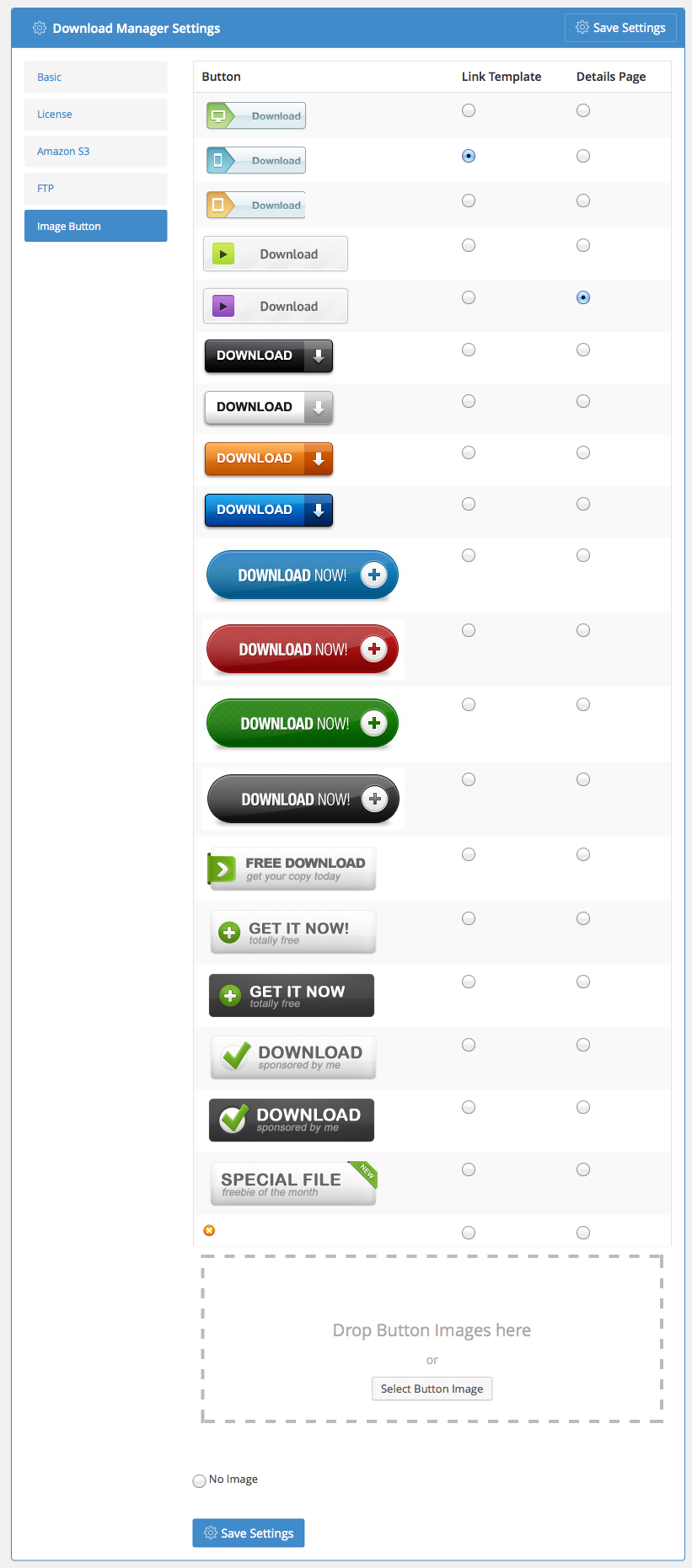 Last updated on Jan 20, 2014