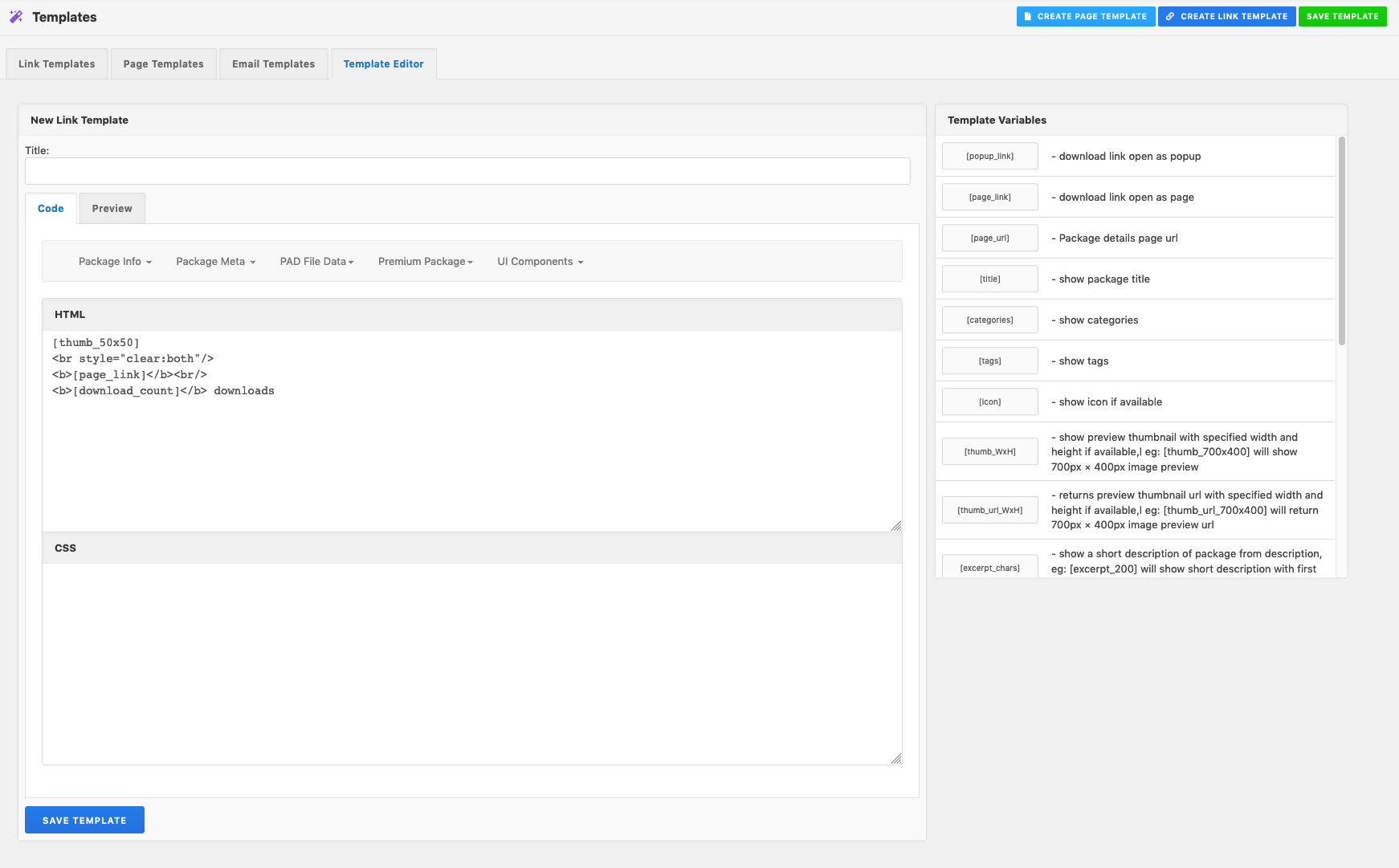 The easiest way to create a new page or link template is to clone any existing template and then make whatever change you want.
Go to Downloads -> Templates page of your WordPress admin panel.
Click Link Templates or Page Templates link on the top of the screen.
Mouse hover any existing templates, a new clone link will appear, click clone link, and then you will be redirected to a new page named "Template Editor".
Give a new title in title box.
Customize your new template as you want in Content box. Note that, there are several template tags which you've to use to display content properly.
Finally click "Save Template" button to save your custom template.
Last updated on Sep 24, 2019
Need More Clarification?
For any technical issue, if you are already using pro version please post in pro forum and free version users please post in free forum. Otherwise, if you have any pre-sale or order related query please contact live chat support team. For technical support.