Page template used to show detailed data of a specific package. A package is a custom post type, every package details page (ie. it's like Wordpress single post or page view) use page template associated with it to display formatted content.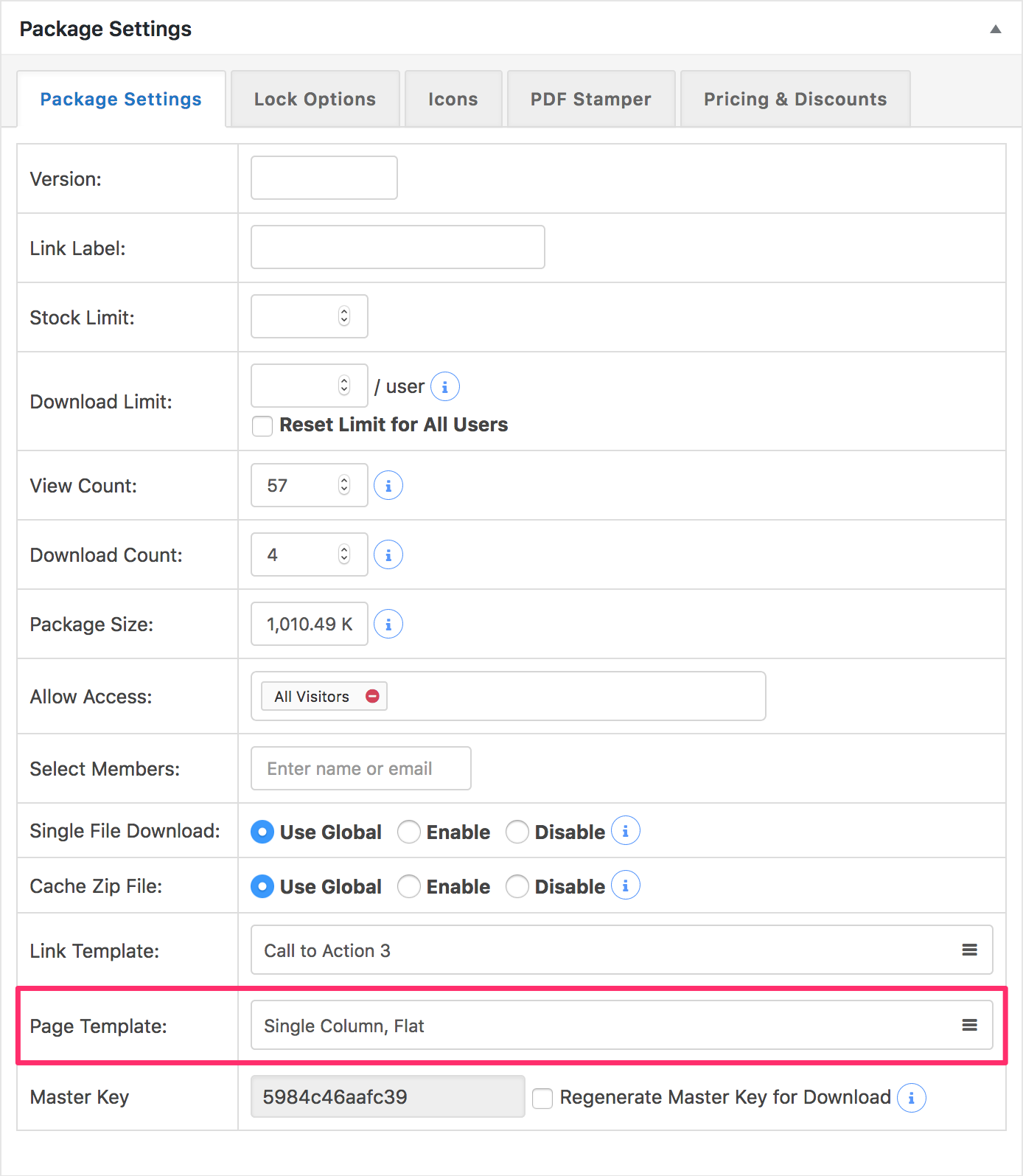 In the front end, this package looks like this: https://try.wpdownloadmanager.com/download/members-only-download/
Learn More About:
Last updated on Mar 30, 2022
Need More Clarification?
For any technical issue, if you are already using pro version please post in pro forum and free version users please post in free forum. Otherwise, if you have any pre-sale or order related query please contact live chat support team. For technical support.