Here you can activate your download manager plugin. Give your license key in License Key field and click the Save Settings button:


To get your License Key, please go to Order Details Page and click on key button to generate license key:

Sometimes, you may need to move your license to a different domain, like development to production, in such cases, you can remove the linked domain to use the key with a new domain.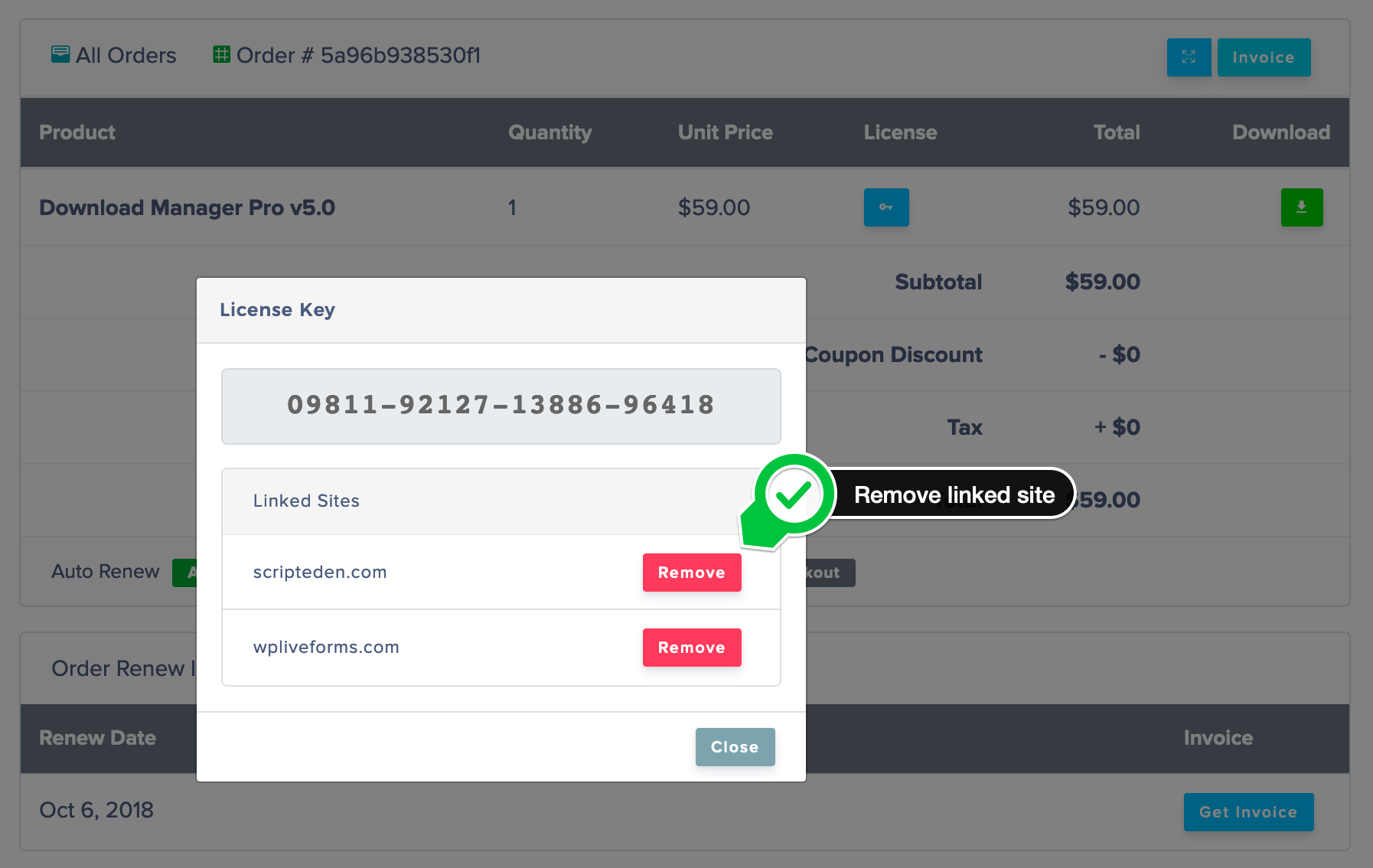 ---
Invalid License Key Resolution:
The license key will work with the latest version of WordPress Download Manager Pro. And if you are using a very old version, there may require a manual upgrade ( If auto-upgrade doesn't work). Please follow the steps to upgrade:
1. Download the latest version from Premium Download Area
2. Install and activate the latest version
3. Done! ( The process will not harm your old data/settings ) 
From the next update, you will be able to use the automatic upgrade as usual.
Last updated on Nov 2, 2020
Need More Clarification?
For any technical issue, if you are already using pro version please post in pro forum and free version users please post in free forum. Otherwise, if you have any pre-sale or order related query please contact live chat support team. For technical support.