How to Protect Your Online Store?
Running an online store is more challenging than building an online store. The main obstacle in running an online store is the Security issue. In the world of the internet, as more of us are choosing to buy and sell products online, it's quite common to face security attacks. Now, the main question is how to protect your online store from hacking and fraud!
Don't be afraid.
In this article, we will give you eight useful and effective ways that you can apply to protect your online store.
But before let's know why security is important for your online store.
Let's begin!
Why Security Is Important For Your Online Store?
Security is one of the most crucial concerns for an online store. An online store handles sensitive data such as customer login information, credit card details, etc. If customers' confidential information gets hacked, your customers lose their trust in your product and service. As a result, they will be less likely to prefer purchasing from you in the future.
Not only about your customer trust but also your whole site can be hacked by hackers. If it happens then you have to pay high to solve the security breach. That is why you must ensure and protect your online store from fraud, hacking, and copycats.
How to Protect Your Online Store?
 Let's walk you through the most essential ways that every online store maintains to enhance their higher security standards. These are given below:
1. Selecting The Secure Ecommerce Platform And Web Host
There are various eCommerce platforms and web hosts you will find. But before using any of it, first, you will need to check whether it provides optimal protection.
Most of the e-commerce platforms have provided built-in security measures but not all. You have to check the requirement first that offers you complete protection from common threats. Also, you can do some research on the provider by checking their online reviews or the number of customers before selecting the right one.
2. Use An SSL Certificate
In your digital product store, as each customer makes purchases from your site, gives their confidential information to complete the transaction, or even signs up your form, their data must be confidential. For this purpose, you must implement the SSL certificate on your website.
An SSL (secure socket layer) is a certificate that helps to encrypt the data of your website. It not only helps to protect your data but also enhances your site rank in Google.
Through the SSL certificate implementation, it provides your website with "HTTPS" status instead of "HTTP," and displays a green lock icon on the visitor's browser address bar that ensures the security of your website 
Basically, you will get the SSL certification free with many web hosting plans. If your eCommerce business is small, you can go ahead with it. But for giant eCommerce businesses such as Amazon and eBay, you need to extend validation SSL.
3. Use a Strong Password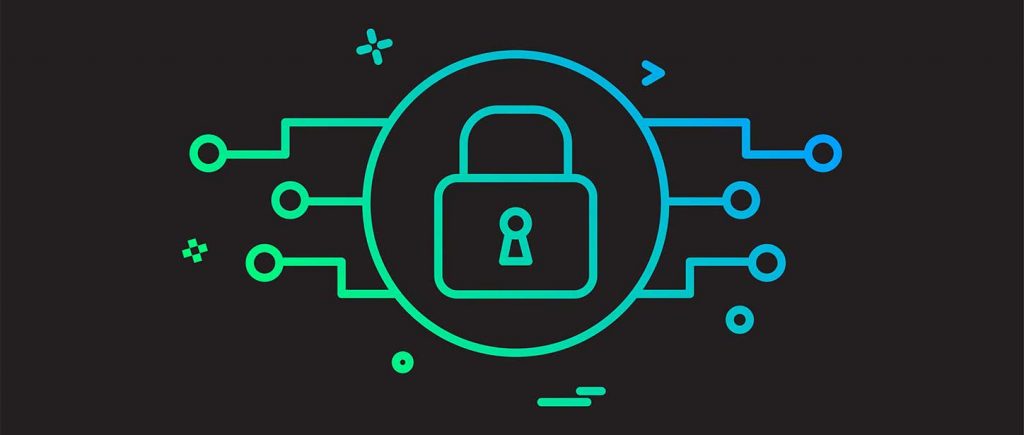 Hackers are always trying to hack your website data by combining different letters, numbers, and symbols together. To do this, they execute brute force attacks which are automated and can guess thousands of passwords per second.
For protecting your online store from hackers, you must implement hard and complex passwords because the more complex the password will be, the harder it will be to guess.
For implementing complex passwords, you may follow the following tips,
Always use a combination of letters both capital and small letters and symbols in your password
Use long passwords of more than 10 character
Avoid common words that are easy to find
4. Establish A Firewall Connection
A firewall is a gateway that makes a barrier between the trusted and untrusted network. It is mainly designed to block unauthorized access. It may be hardware or software or both.
In WordPress, some of the standard firewalls are  Sucuri, All In One WP Security & Firewall, etc. This plugin provides an extra layer of security on your store and prevents unauthorized requests.
5. Always Keep Software Up To Date
The latest version of WordPress, theme, or plugin always offers new features and functionality that will enhance your site performance and also remove security bugs.
One main reason is cyber criminals update their malware daily to access all information even of the most secure software. So, it is essential for us to always check the software updates and immediately upgrade once a new update is released. 
6. Set The Proper User Access Levels
When more than one person works for your store (such as a custom user role), it's really important for controlling the action and capabilities of these custom user roles. If you don't do it properly, it can bring a security risk for your site as you don't control user access.
So, whenever you have to work with others for your store, always specify their task and responsibilities and permit them access to only a limited portion of your data to finish the specific task. By doing it properly, you can improve your site security. 
7. Regularly Keep Backup Your Data
Taking backup is a crucial thing not only for eCommerce stores but also for every type of website. Sometimes some new updated software can break your website structure. So, always use an automated backup service for your website if your site goes down for some time, it will restore it quickly. You can back up your site daily or weekly even monthly as you need. But we will advise you to perform it every 24 hours so as not to lose your customer's valuable transaction and confidential data.
8. Track Your Site Behavior
Day-to-day tracking and analytics of your site activity allow understanding of how customers are accessing your site, and what they do on your site. Moreover, it assists you to monitor the suspicious activity of your store.
In addition, there are lots of tools you get to track your store's behavior. You can use one of them and find who is login in to your store and do unauthorized changes. 
Conclusion
To wrap up, for maintaining your online store reputation, your first job is to ensure your site security. The above expert ways will help you to go ahead in your store in the long run without facing any security risks. Apply each of the ways more wisely in your store and make your business as safe as it can be.
For learning more about tracking online stores, you may check our Blog section to know more about the digital marketplace and its important metrics. To add more, you can check our complete e-commerce solution to track, control, or manage your files easily.
If this article will help you, then please subscribe to our YouTube channel to get more tutorials related to WordPress. You may join our Facebook page to update yourself with more tips, solutions, offers, and so on.
We appreciate your further comments, support, or suggestions!