Enable User Registration In WordPress
The Registration Form is a basic feature of your site whether you are launching a new or dealing with your current website. WordPress gives you the feature to enable user registration to let your visitors register or create their own profile on your site.
In this article, we will describe how you can enable user registration on your WordPress website within just a few clicks.
How to Enable User Registration in WordPress
To enable user registration in WordPress, you have to follow some easy steps. These are given below,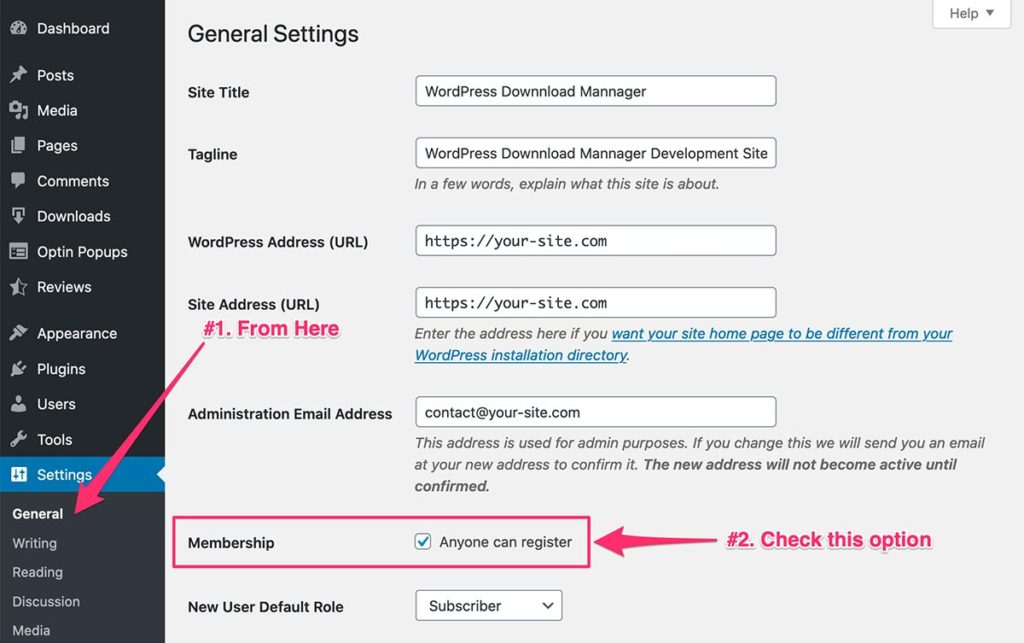 At first, Simply go to Settings → General in your admin dashboard.
Here you will find a Membership option where you can check or uncheck the box of Anyone can register. To allow user registration, you have to select the checkbox.
There is also an option for a New user Default Role. You can choose different roles such as Administrator, Contributor, Subscriber, Author, or Editor from here to access your site. By default, visitors who register on your site are given a subscriber role. You can define the role of each user from it. WordPress defines the roles as

Subscriber – new user who can only manage their profile.
Editor – new user who can publish and manage posts as well as the posts of other users.
Author – new user who can publish or draft their own posts.
Contributor – new user who can write and manage their own posts, but cannot publish them.
Administrator – a user who can access all the administration features on your site.

Once you have selected the role of new users, click on the Save Changes option to store the changes.
Now, once you have saved it, your site is ready to register. Here's what it looks like: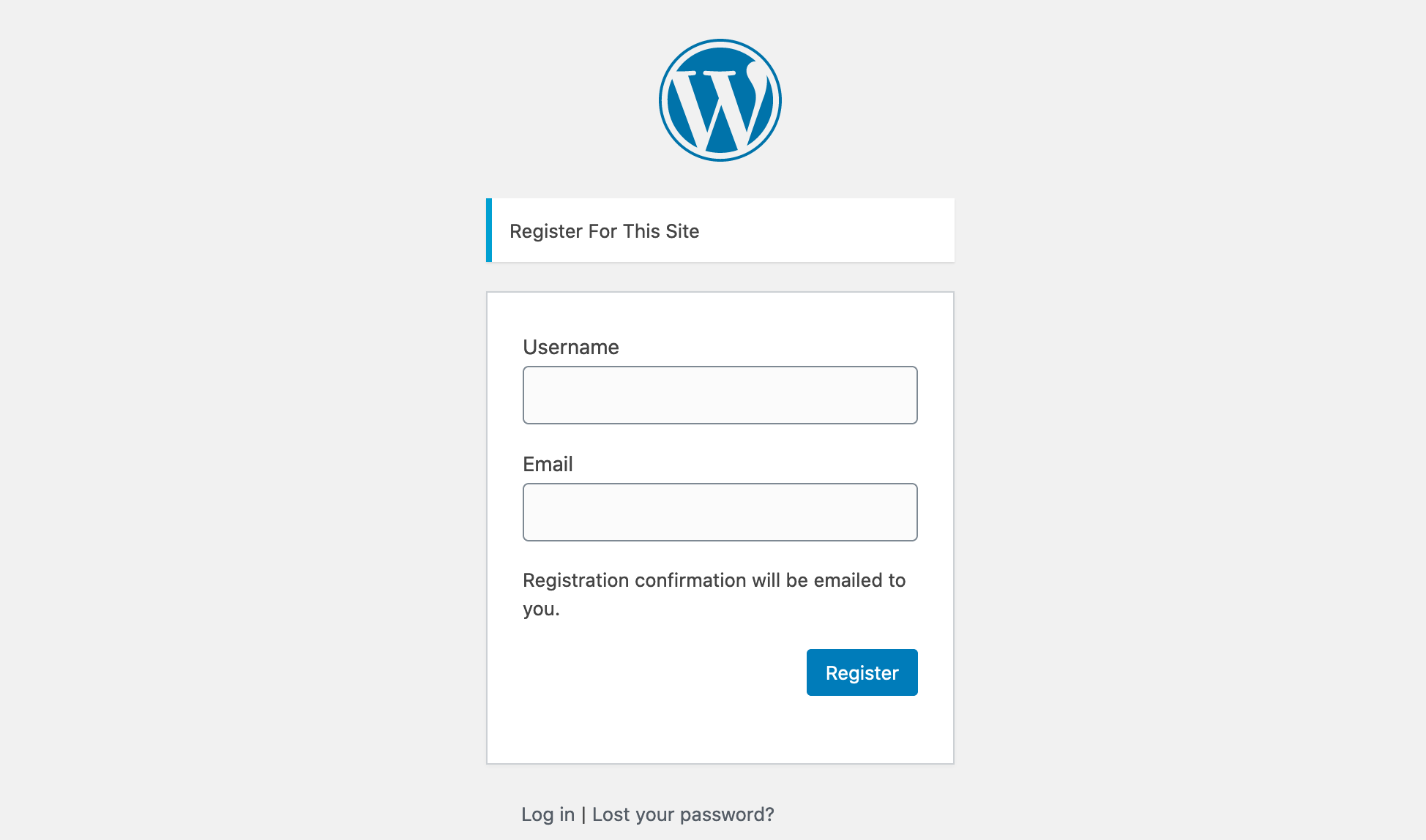 Custom User Registration Form Using WordPress Download Manager:
Suppose you want to use a built-in registration form for your site where you can add more features when you need them. In that case, we suggest you use the Gutenberg blocks plugin by WordPress Download Manager because it's a free plugin and you can easily select or customize the form as you want.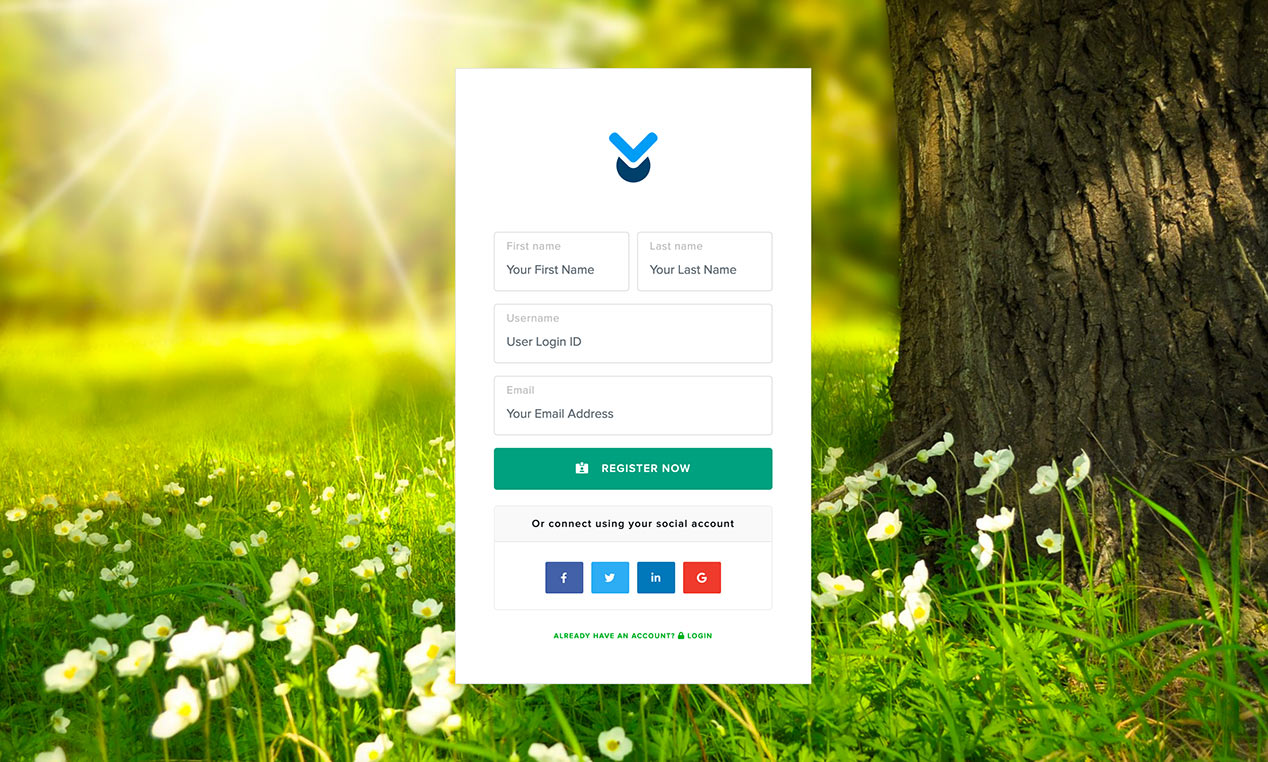 I have already documented every ins and outs of it. Read our article How to Create a WordPress User Registration Form for more information.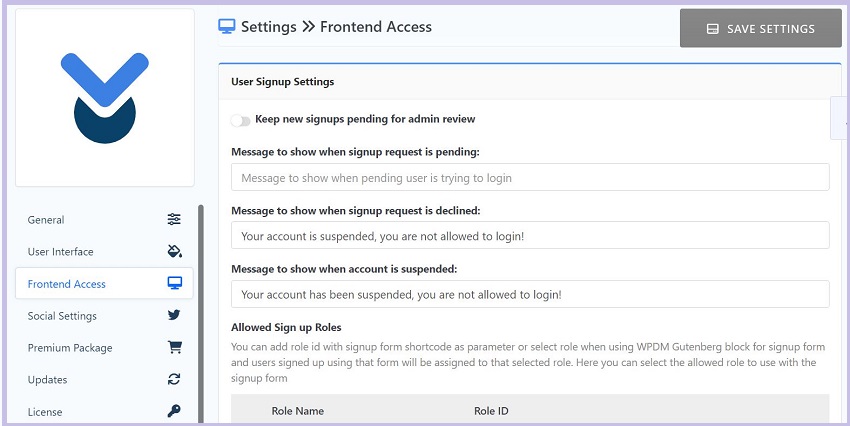 WordPress Download Manager offers different settings for user signup forms. You can keep user signup requests pending. For that, go to "Download > Settings > Frontend Access", scroll down, and search the "User Signup Settings". Now, ON the toggle button to keep the user signup request pending. You can add a message to show when the signup request is pending, when the signup request is approved, when the signup request is declined, and when the user signup request is suspended.
Conclusion
No matter what the reason is building a community running a membership site or allowing guest posts, enabling user registration is a crucial step for your success. 
We hope this article will give you a clear concept about allowing user registration.
If you don't get any points, please feel free to ask here in the comment section. Your comments or suggestions are highly welcomed.