Ultimate Guide To Increase Customer Retention In Your Business
Most business owners are obsessed with lead generation but careless about customer retention. Acquiring new leads is great but improving customer retention is equally important. And for that, you need to make customer retention strategies.
But how do you create a customer retention strategy that keeps your current customers engaged? Although there are tons of strategies all over the internet for customer retention, today we will discuss the top most effective customer retention strategies for you. Before that, let's dive into customer retention.
What is Customer Retention?
Customer retention is the actions companies take to turn one-time buyers into repeat customers. This is the process of engaging existing customers to continue buying products or services from your business. So, the ultimate goal of customer retention is to keep your existing customers loyal to your business.  
How Does Customer Retention Benefit Your Business?
According to Marketing Metrics, "the success rate of selling to an existing customer is 60-70%, while the success rate of selling to a new customer is only 5-20%". So, retaining existing customers should be your primary focus.
It is far easier to sell to a customer you have already built a relationship with than to spend time trying to convert new ones. It requires less marketing effort on your part with existing customers, helping to contain marketing expenses and further developing your company's relationship with them.
Bringing back old customers is much cheaper than acquiring a new one. . You don't need to spend big on marketing, advertising, or sales outreach. Because existing customers, who have a positive experience with your organization already know, like, and trust your business.
Old customers do free marketing and help you to get new customers by telling them about your business. At the same time keeping customers coming back will continually result in a greater ROI. So why do we keep on spending more money on getting new customers?
Customer Retention Strategies:
There are tons of strategies for customer retention but you can't apply all of those. That's the reason we decided we will talk about those tips which are easy to follow and at the same time give a good result. So, let's check those selective customer retention strategies:
1. Set Customer Expectations:
One of the most basic customer retention strategies is meeting customer expectations. One of the ways to set and meet customer expectations is, to be honest when making a promise.  Set expectations that you can meet. The majority of business owners make unrealistic promises to their customers. Be conscious of what you promise in your response time and keep to it. Don't over-promise if you know that you can't deliver.
If you promise to deliver the product 2 days after order, do that. Better you deliver in 1 day but you must not go below expectations. If you're not able to meet expectations, apologize and compensate your customers. Also, be clear with which shipping company you're going to use, and remember to add your tracking numbers.
Provide information from previous case studies to reveal your style of providing service and disclose the result you achieved. With this information, your customers will set their expectations and be more welcoming of the experience they get while interacting with your business. Remember, once customers face a negative experience, they live with it for ages. And will find it difficult to forget that experiences and undelivered promises.
2. Respond to Customer Support Queries Quickly:
You can't make your customers loyal without an exceptional customer service experience. Support systems help you effectively communicate with your customers and provide them with the right level of customer service experience. An effectively resolved problem can turn an unhappy customer into a loyal, repeat customer.
The excellent customer service is more than accurate in answering questions. Even if you can't solve a ticket right away, it still pays to respond to the customer ASAP. A quick reply can be a short message letting the customer you've received their question. Better yet, provide an estimate for the time it will take to solve their problem. Customers are more willing to wait if they know you're actively working towards a solution.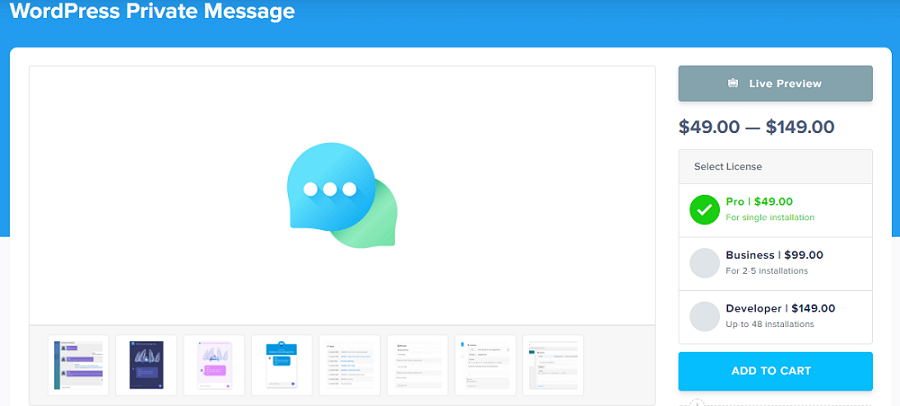 Having a live chat tool like WordPress Private Message can turn a customer question into a sale or a customer complaint into a resolution. Check this article to know more about the plugin. Train your customer support employees with soft skills and handle customers with patience, politeness, and pleasingness. Try to share a help document or a video that might help the customer continue their work without needing to come back and ask again.
3. Create a Loyalty Program:
Loyalty programs seem simple, but they can have a huge impact on customer retention. Loyalty programs motivate clients to choose your brand. These programs reward your customers by giving them incentives to come back and shop with you.
If your customers know they'll be rewarded for returning to shop at your online store, they'll feel compelled to do so. The more they shop and interact with your business, the more they're rewarded. This keeps customers happy because they're getting more from the experience than just your product or service.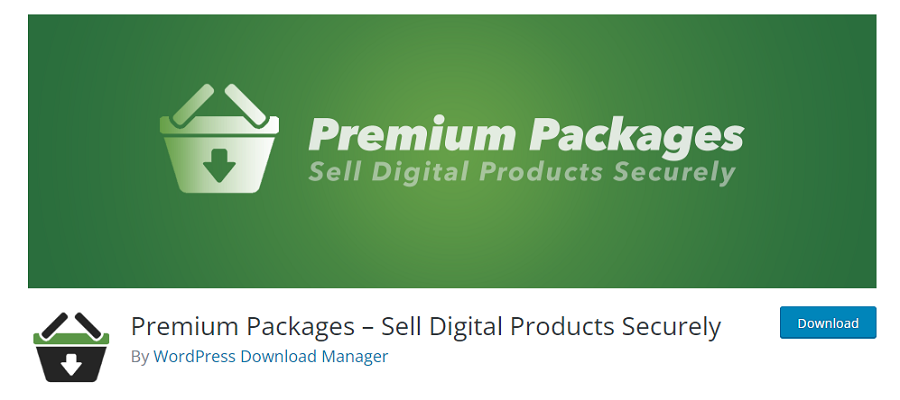 Many small businesses and e-commerce stores offer loyalty programs that reward customers for repeat purchases. For example, if a customer makes 5 different purchases from you, you might offer them a discount on their next purchase. Loyalty programs are super easy to implement too. If you are using an e-commerce platform like Premium Packages then you don't need to worry about the implementation of discounts for your repeated customers.
4. Send Them Newsletters:
Emails newsletters are simple and the best way to stay connected with customers. This email marketing has over the years been a major way of increasing your business conversion and is one of the proven best customer retention strategies.
You can use email automation to send updates or offers to all of your customers at once. Newsletters allow you to send targeted information to your audience, helping customers feel catered to and encouraging them to engage more with your brand.
Email newsletters give your customers good reasons to consider buying from you instead of your competitors. They can remind customers of your brand every time they open their inbox. Newsletters give them the feeling that they are part of your business, as they are always informed about any changes or promos associated with your business. This is a strong motivating factor when they're making purchase decisions.
5. Ask for Feedback:
Asking for customer feedback is one of the most effective ways to increase customer retention and reduce turn-off rates. Customer feedback not only gives you a clearer view of how you are performing but also it's a way of the customer's perceptions of your business. It can also help you develop engaging custom content for customer retention. Customer feedback makes your customers feel special because you value their opinions.
There are a few ways to collect customer feedback. The most common way is with a survey or you can ask customers to participate in user testing and focus groups. Collecting feedback requires asking customers to share their feedback about the product, service, or about their overall experience. Hearing from customers directly to know how they feel about your products or service is a great way to strengthen the bond that already exists. The best time to ask for feedback from customers is right after a customer service conversation.
6. Work on Customer Feedback:
Customer feedback and customer satisfaction go hand in hand. Customer feedback helps you to understand your market on a broader aspect which in turn results in a fine-tuned product or service. The value of customer feedback doesn't just lie in customer opinions but in what you do with it. A positive attitude towards learning from your mistakes will exponentially portray the value and reliability of your brand.
Ask for feedback and then actually act on it. Be sensitive enough to catch the pain points in their feedback. Get to know the areas they're not satisfied with and why. Consolidate all the results and make a plan of action as to how you intend to respond to each of the issues raised. Adjusting in those areas will turn things around. Your customers will stay with you through thick and thin. Subsequently, it will lead to a majority of positive reviews, making way for more sales.
7. Be Active on Social Media:
Customer retention is all about building relationships with your customers and there is no better way to do that than through social media. When customers can connect with a business, they may be more likely to support it. By using social media platforms to give life to your brand, you're giving customers more ways to connect. Put social buttons in your footer, on your checkout page, and on your contact page. Even you can put your social buttons in your emails.
Try to post content about the missions and values of your business and use content to showcase your products in action. You can also improve your customer retention rates by announcing new products, deals, and other updates on social. Don't be afraid to get honest with some of your posts and let your followers see the people and passion behind your brand. Highlight loyal customers and their stories on your social media networks and share their successes to help you grow your own.
8. Map your Customer Journey:
The heart of customer retention lies in meeting your customer expectations. To meet their expectations, you must need to understand the customer journey and optimize it for positive customer experiences. Mapping your customer journey helps to identify, structure, and improve the complex interactions that customers experience across their journey.
It helps you to understand the steps customers go through while interacting with your company to reduce the operational and communication gaps. You can optimize each stage and improve customer retention by mapping their journey. Carry out research to validate the customer journey while identifying key opportunities to add value and build customer loyalty and engagement. Once you know that, you can figure out how they make their decisions and what convinces them to buy
Conclusion:
Firstly, know your customers and figure out what they want. As long as you are keeping the customer's needs in mind, they will be happy to purchase from you every chance they get. Secondly, make sure your customers feel they are part of your business by taking their opinions. Implement their suggestions and acknowledge them to achieve the customer success they deserve.
Remember, none of those customer retention tips mentioned above is guaranteed to yield overnight results. You will need to be patient as you implement them. Share, if you have implemented any of these (or any other) customer retention tips and how they worked for your business.
Check our Blog page to get more articles like 8 Ways to Show Your Customers You Value Them and Tips & Tricks To Get More Product Reviews and Ratings.
Also, don't forget to subscribe to our YouTube channel and follow our Facebook page.