Grow Your Email List by Offering Free Downloads
Generating the perfect email list for any niche is hard. It needs to run with many filters of the funnel to make a perfect buyers email list. But there are some approaches which make this easier. In this article, we will discuss a proven approach to grow your email list and introduce you to the required tools to implement this on your site.
Assume that you are new to email list building and currently you don't have any list to build a funnel and filtering the buyers. So first you have to make a list of email with that you can work in further.
First, you need to make good strategies that will help you generate a good list. Now, you need to know what you can do for users so they will put their email on your site. There are some awesome methods that are already working for many businesses or individuals. Like,
You have to make sure the form you are using is easy for the user to sign up

Providing content that users are seeking from your site

Raise the value of your product online with syndicate your content or limit the content download

Offering something in return of email provided
So, you see there the most appealing for users to give their email to your opt-in is the offering something for free.
Now, How do you easily create and offer something to the user? Here comes the WordPress Download Manager. It has the feature like email lock that can be used to make an awesome opt-in page.
First, you need to download and install the download manager plugin on your WordPress site. You can download the premium version of the plugin from purchases area if you have already purchased it. Here you can find the free version of the plugin or search in the plugin section from your dashboard and install it.
Now you can add a new package to offer free content to the user. Go to Dashboard -> Downloads -> Add New. You can see a post page for adding your download files. Give an attracting title and design your download page with the editor and put your files in the package with the attach file module.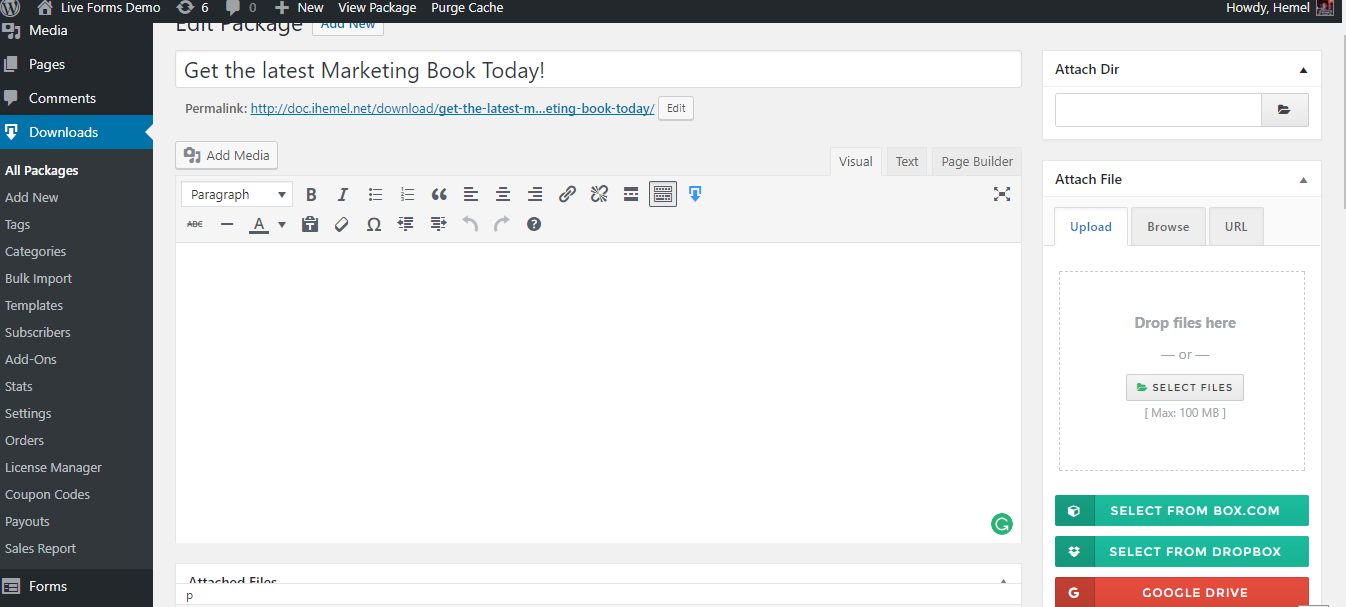 After attaching the file, you can find the file in the Attached file option. You can edit the name or give pass instantly from here to the file.

If you go to the bottom of the package edit page you can find the settings for the package. you can change the settings as you need.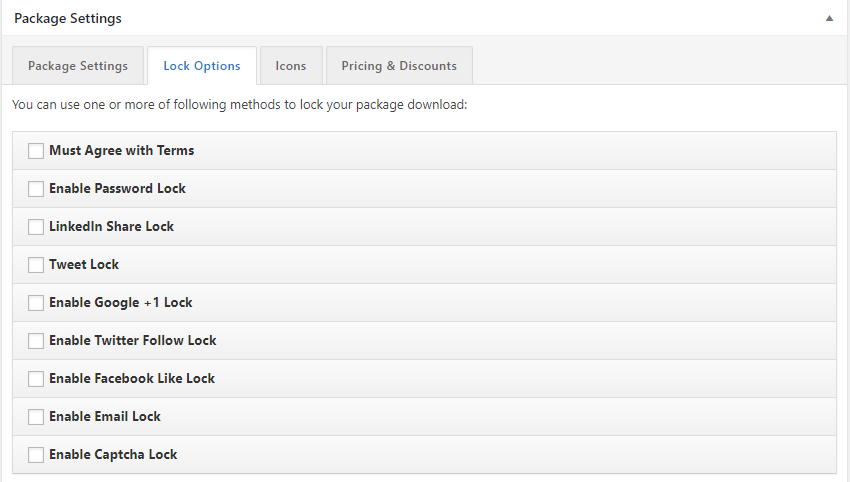 But we are going to make an email opt-in. The email lock option needs to be activated.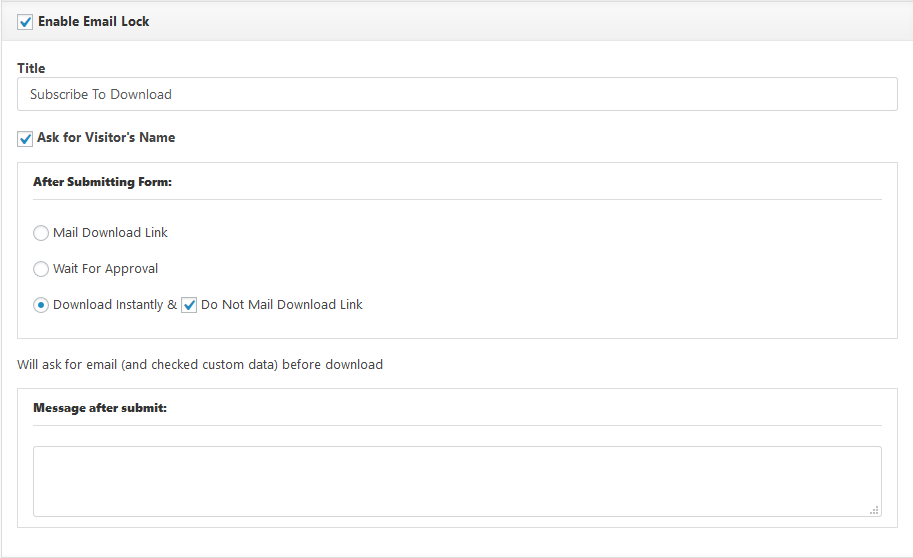 So, when it is enabled, the user can't download the content before they provide the email address. You can see it action on frontend single package page.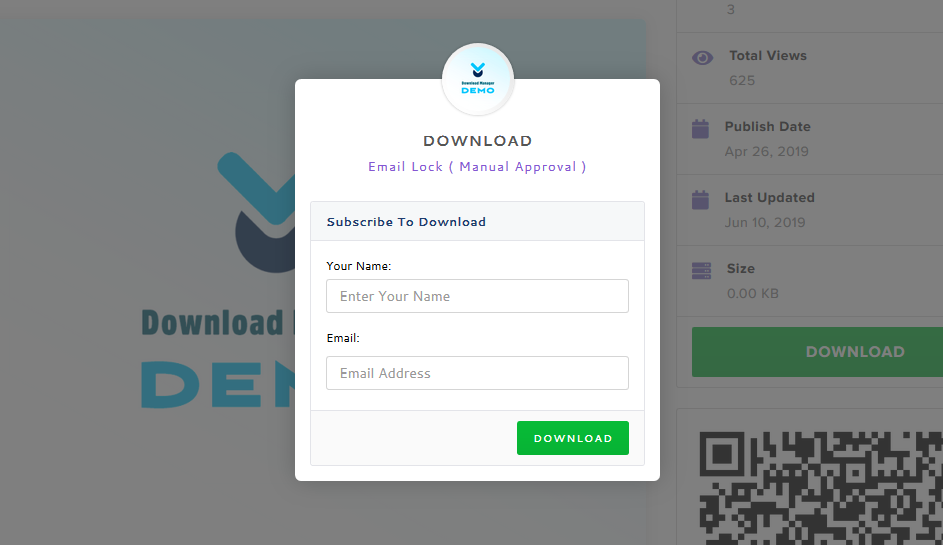 Awesome! Perfect email opt-in strategy has been built with few steps. That you can use in production to capture email from the user and make a great email list. Also, the plugin has a wide range of add-on support for 3rd party email list building platforms, like MailChimp to directly exports the collected emails to their lists.