Say hello to the Digital Asset Manager for WordPress and WPDM 5 ( EPSILON )
We have introduced some exciting new features in WordPress Download Manager Pro 5.0 ( EPSILON ). The latest version comes with a full-fledged file manager as part of the core plugin. The Digital Asset Manager brings an array of useful features which provides sublime file management and sharing experience. Now, you don't have to use an FTP client to manage your WordPress server files. To access the Digital Asset Manager visit the Downloads > Asset Manager page from your WordPress admin dashboard.
An Intuitive File Manager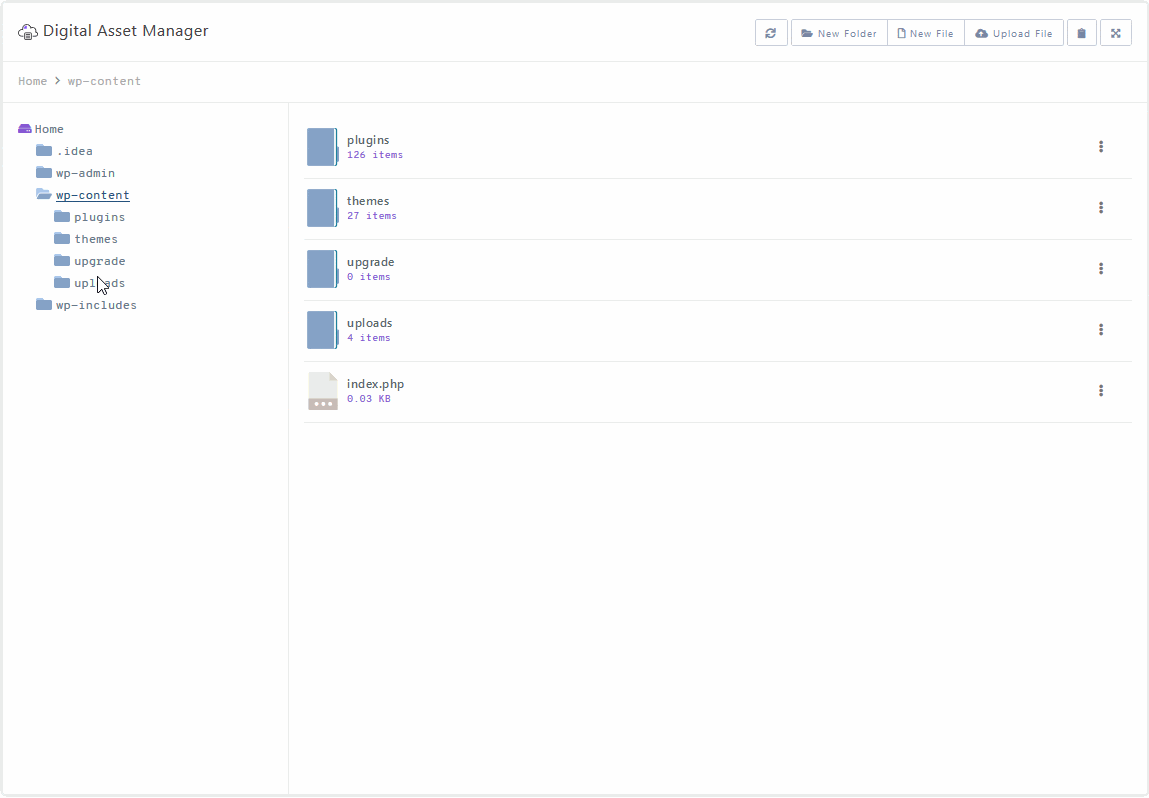 At the core, the Digital Asset Manager is an intuitive WordPress File Manager which provides all the features you need to explore your server files. You can perform all file operations like add, delete, copy, paste, move with ease as well as create a new directory/folder, upload new files using intuitive UI. You can also download any file right from the explorer in a single click. Using the directory breadcrumb below the toolbar you track your browsing path and get back any previous directory quickly. The explorer is AJAX-based which makes all operations super fast. And did I mention that you can perform all these actions right from your WordPress dashboard? The UI is 100% responsive and works with any device.
Code Editor
Using the embedded code editor you can make changes to any HTML, PHP, CSS or JS files. You can also edit any kind of text file. The code editor supports syntax highlighting which makes code editing seem like a breeze. You can toggle the editor to full-screen mode to perform distraction-free writing.
Asset Settings
We refer to each file / document as an asset. Digital Asset Manager has extensive features to manage and share your assets. Asset Settings UI provides the following features for each asset.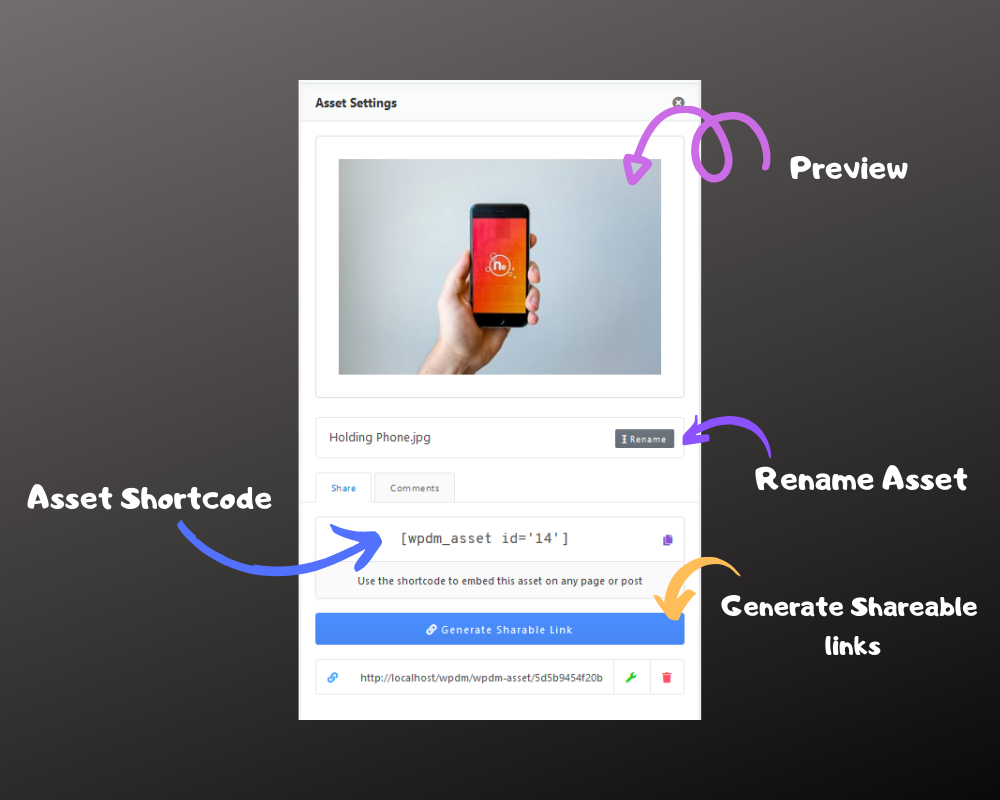 When viewing the asset settings you will be able to see the preview of the asset if it is an image or audio. Otherwise, it shows the file type icon. You can change your file name here using the rename button.
Asset Sharing Options
File management is only half of what the Digital Asset Manager can do. It also provides multiple options to share files with your visitors. Currently, you can use the shortcode or share links to share assets with others.
Asset Shortcode
For each asset, there will be a shortcode which you can use to share the asset with your visitors. The shortcode has a parameter to set a custom asset title. This option is useful when you are embedding the asset somewhere on your site.

Create sharable links
You can generate multiple sharable links for each asset. When generating the link you will be provided the option to set access control based on user role. If you have Advanced Access Control Add-on you can control the access on user level instead of role level. All sharable links are listed at the bottom of the asset settings panel. You can customize the access control or delete any old link if you want.
Asset Download Page
We have created a custom asset download page for shared assets. From this download page, the user can also check various asset properties and preview the file. User can provide their feedback on an asset using the attached comment feature. Visitors will see this page when accessing the asset using a shared link.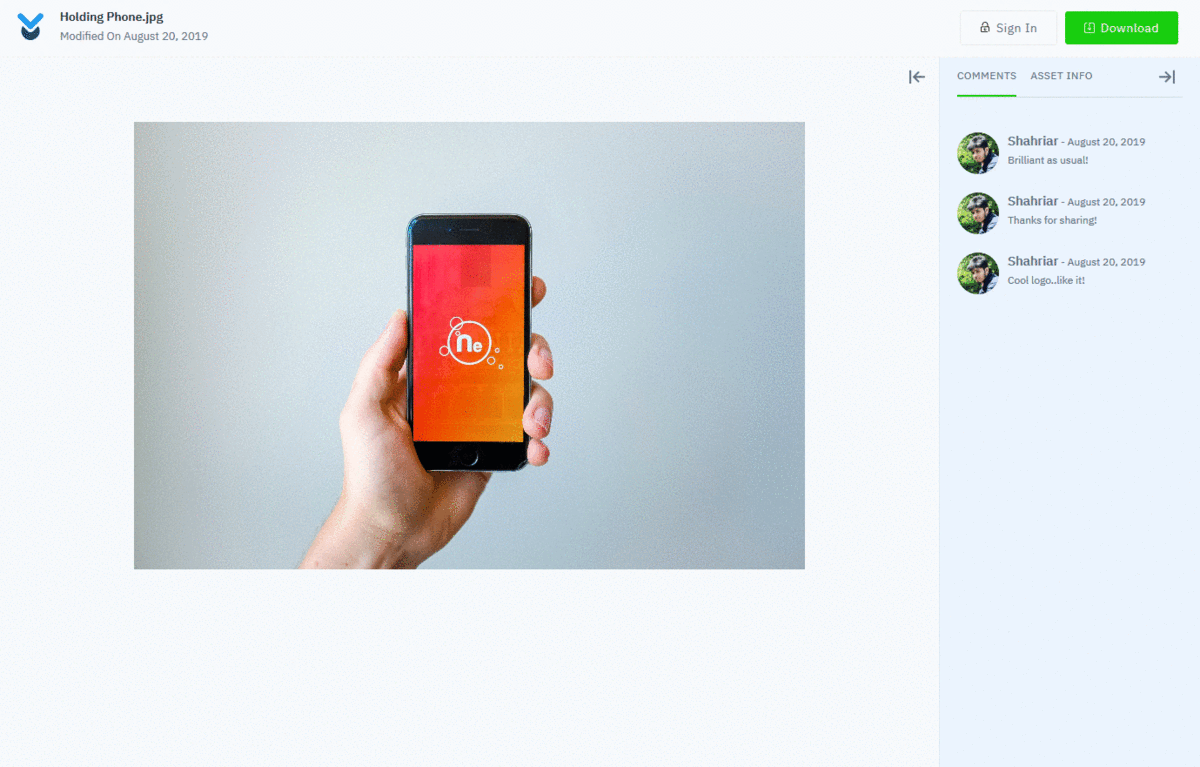 Other notable changes in WPDM v.5
Now Generate Download Link feature has more options to share temporary download links. You can share a link which will open in a custom download page. We also improved the email download link feature.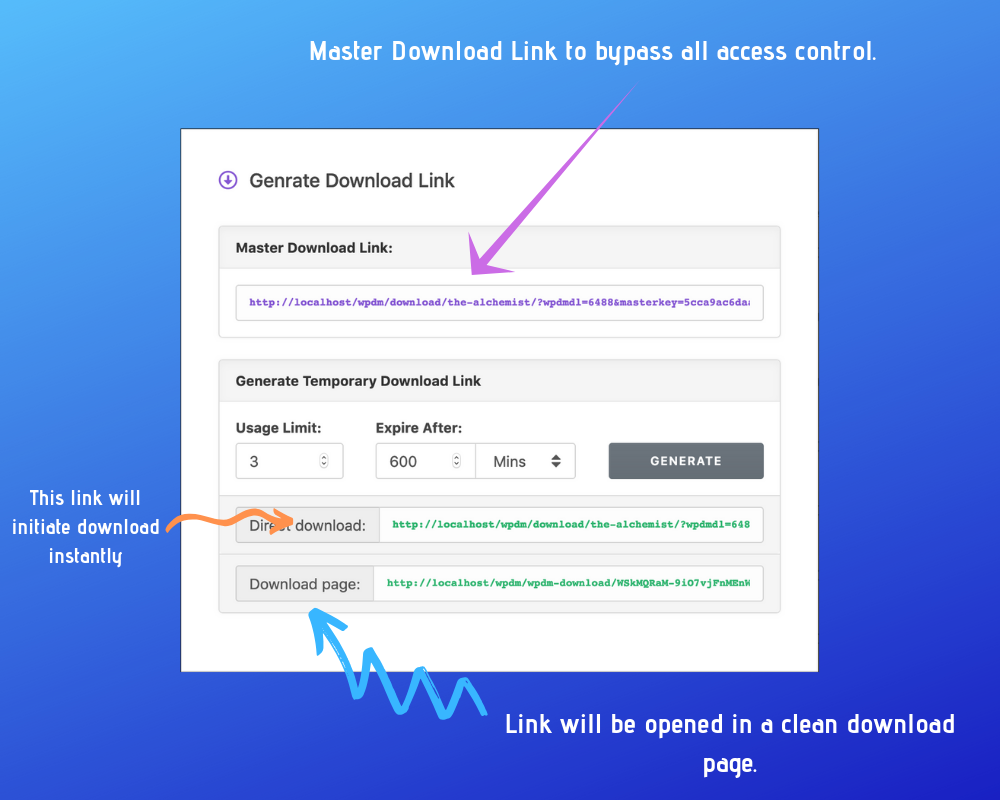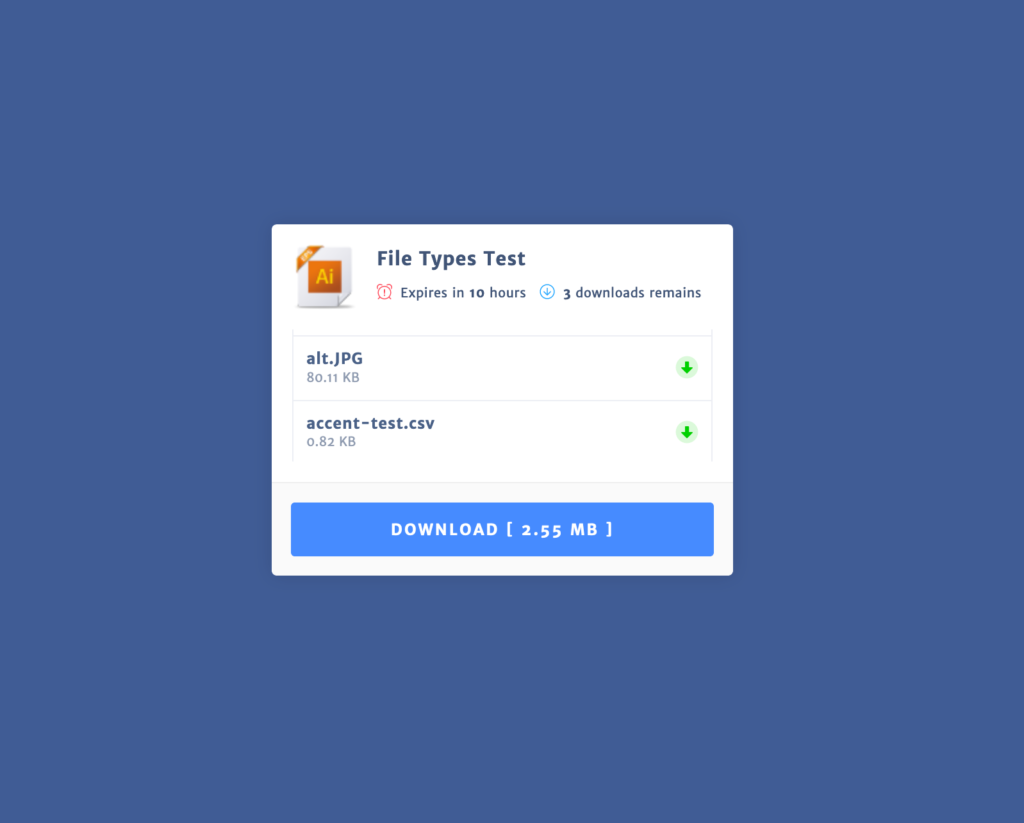 Ready to use Digital Asset Manager? Just install the WordPress Download Manager Pro 5.0 You can download the latest version from your Download Area. If you are logged into your WPDM account from Downloads > Settings > Updates tab then update the plugin right from your plugins page. We also fixed some old issues and done some performance optimization under the hood. So, highly recommend you update to the latest version.
This is the very first release of the Digital Asset Manager. We have added loads of features but many more yet to come with future updates. If you think something is missing or would be a good addition just let us know in the comments.