EOTW Version of WordPress Download Manager Pro – v3.3.4 – Dominant
So.. I heard the world is ending on December 21! But in case it doesn't, I thought, I have to come with a surprise for WordPress Download Manager Pro users. Yes, It is v3.3.4, codename Dominant. This version comes with some hot features and also have huge upgrades category and build import section.
What's new with WordPress Download Manager v3.3.4 (codename: Dominant / EOTW version ):

Import full category tree from CSV file. Download sample csv file "category-sample.csv" to get hint on how to populate data in csv file

Live search feature in category page will help you to find any category instantly

Now you can setup access level for categories. Only select user roles will able to access that category and packages under that category. If you don't select any role then its public category, accessible for everyone and package access under this category will be controlled by access option of each particular package.

Assign category for selected files while importing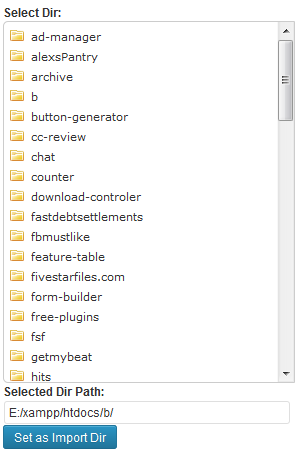 Yes, you don't have to keep files in any specific directory anymore. import files from any directory from your server

So, here is the magic! want to import all packages at a time with full control on every data field. Download the sample csv file and follow that sample data data format to add all of your packages. Done with editing! Now simply upload the csv file.
So, we strongly recommend all WordPress Download Manager Pro update your copy asap. As always, please download WordPress download manager again from orders page to get latest version and follow the instructions in this page to update.