WordPress Download Manager Pro v4.9.1 is available for download now. In this update, we have improve CSV file import feature, added CSV data export option and improved some other features. Please check the following list to find the changes came with WordPress Download Manager Pro v4.9.1.
What is new with WordPress Download Manager Pro v4.9.1:
Improved CSV Import feature:
Now you can import a CSV file with thousands of entries in a single click.


Added CSV data export ( experimental feature )
Export selective data from WordPress manager packages in CSV file


Improved directory import option
Now, when you are importing files from server directory, it will just link the files from same location, will not create a new copy, which will reduce the processing time and duplicate files.
Improved dashboard API and UI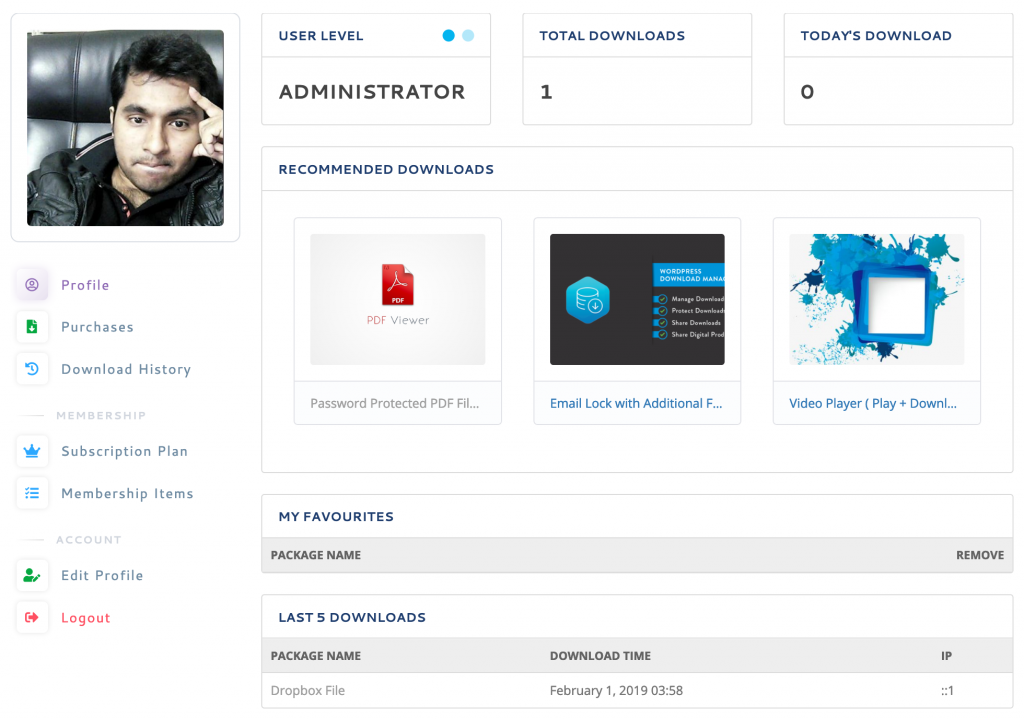 Redesigned dashboard menu style and grouped menus by add-on or types.
Clean login and signup page
Added new options to show login and signup form in a clean full-page template, check the demo.
If you are using an old version, we recommend you to update your copy. You can update plugin from your WordPress dashboard or get the latest version of WordPress Download Manager from Premium Download Area.