WordPress Download Manager Free v2.2.9 released
WordPress Download Manager Free v2.2.9 has been released. This version comes with a special feature, that will help you to embed a complete tree structure of WordPress Download Manager categories and files. You simply need to use the short-code [wpdm_tree] inside your page/post content and when you will view the page/post, you will see a tree as following image: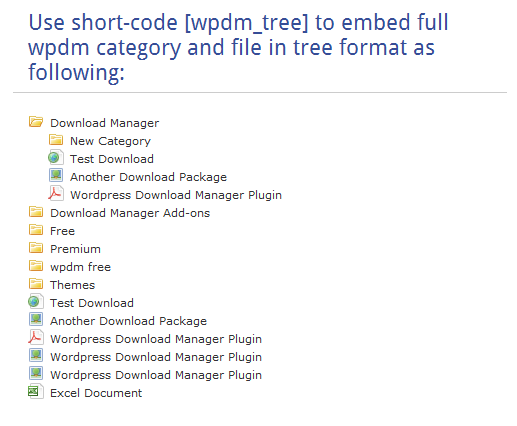 Additionally we have fixed minor issues with displaying image with file description and category view. Also re-optimized the file list view to make it better looking. As always you will able to update latest version of plugin from your WordPress admin. We strongly recommend you to update your copy or you can download it from wp.org.