WordPress Digital Shop Plugin – Premium Package v3.8.5 is available for download now. In this update, we have specially focused on coupon management feature. In the earlier version, as you saw, the coupon option was in ts simplified form, as there are new requirements for new users, we have rebuild the coupon management feature from ground as you requested.  Now, with the version 3.8.5 you have separate page to manage coupons, also lots essential conditions are added to create a option as it is show below in the screenshot: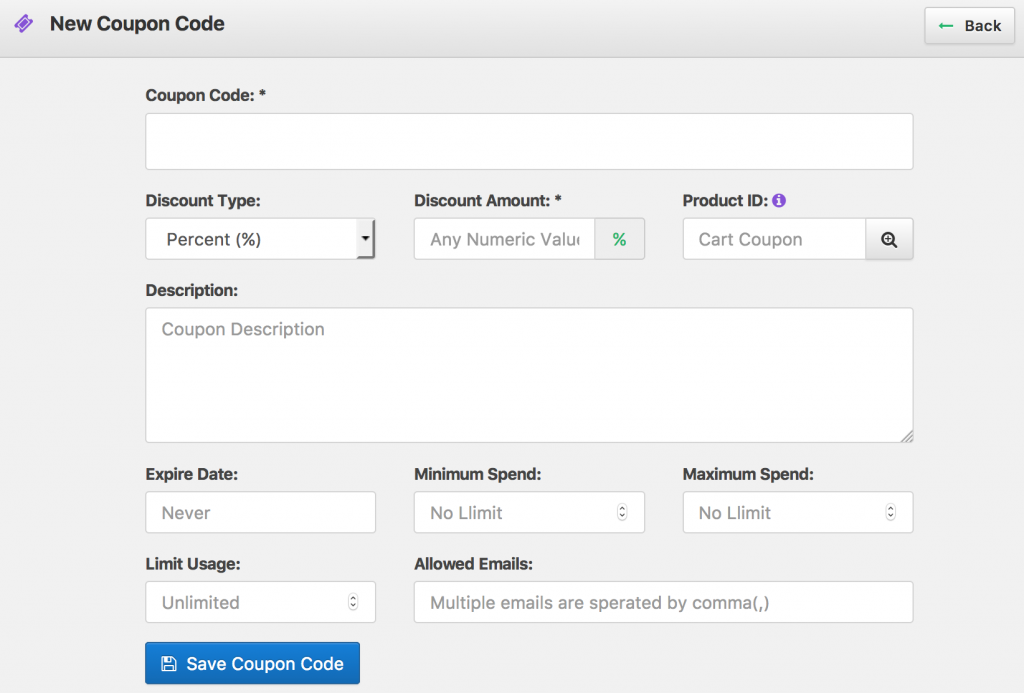 Added new option for cart coupon
Added full detailed coupon management page
So, if you are still using the old version, we strongly recommend you to upgrade to the latest version.