Before using WPDM - Premium Package one need to setup different options/settings for this plugin.
Goto Downloads --> Settings of your WordPress admin panel. Select Premium Package tab, you will see settings dedicated for WPDM - Premium Package plugins.

Premium Package Settings page is divided into Three sections/tabs: 1. Basic Settings 2. Payment Options and 3. Tax. Bellow is the description for all three sections.
Basic Settings
Payment Option
Here you can specify payment related settings like currency settings, payment gateway settings etc.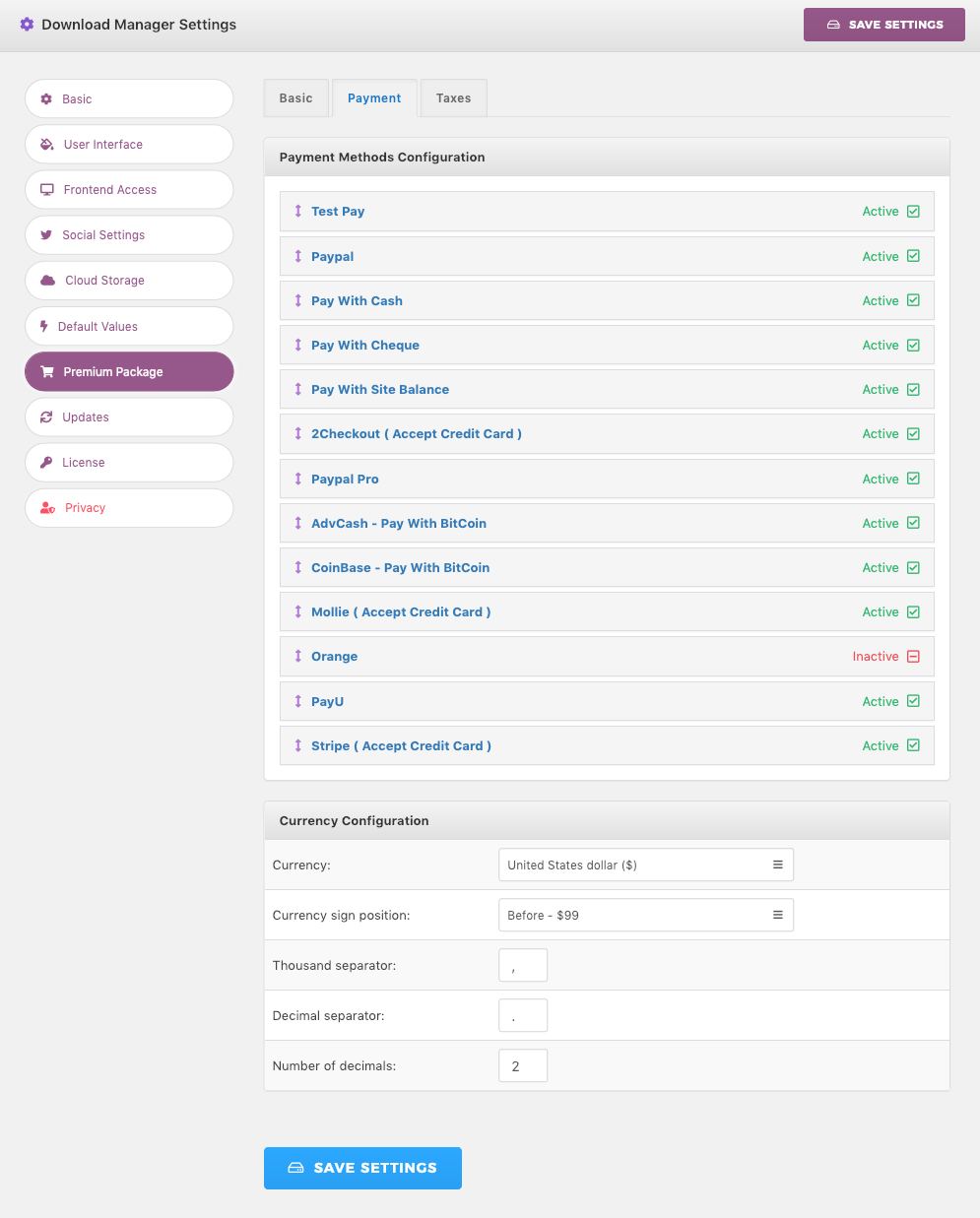 Payment Gateways : Here you can view the available list of payment gateways.
Payment Methods Configuration : Here you can define settings for specific payment gateways. if you click on any payment gateway name, it will listed with its own settings.
Currency Configuration : Here you can add currency(ies) for your site. For example, if you want to use USD as your currency, write USD in currency code text box, $ in Currency symbol and then click add button. If you have multiple currencies setup you can choose one as your default currency. Just click the radio button of your currency.
Tax
Here you can define Tax related settings for Premium Package plugins.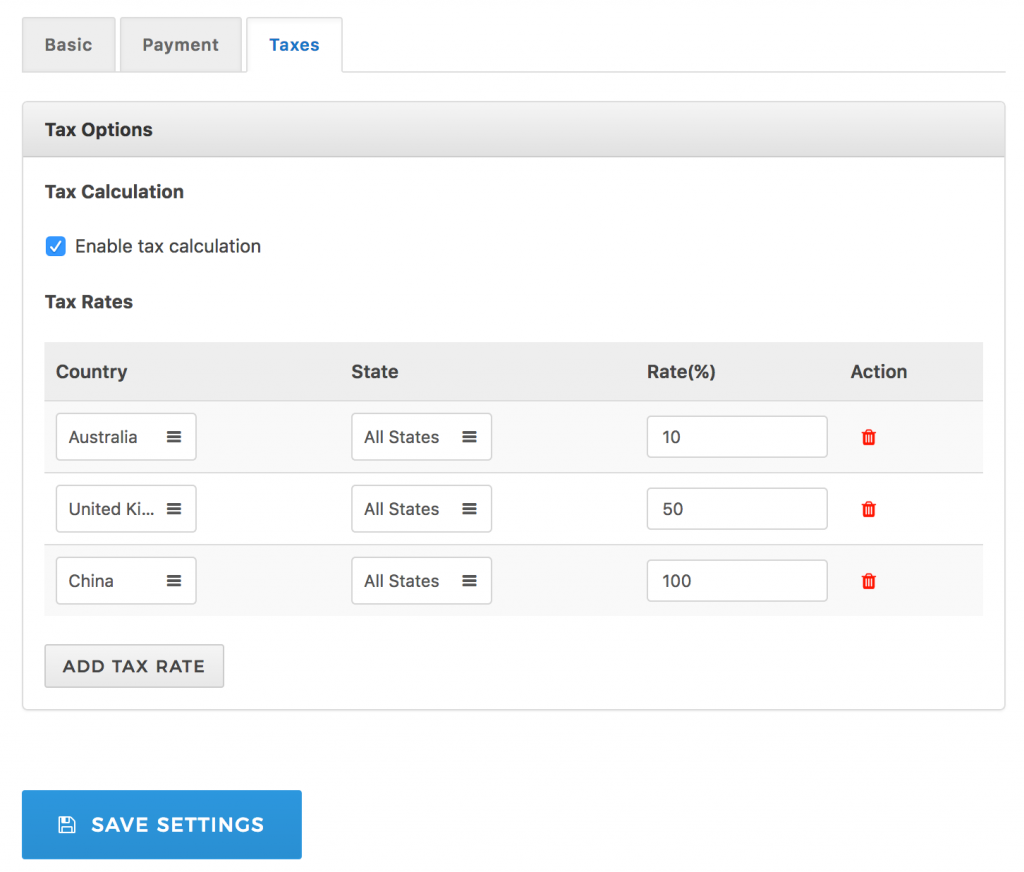 Tax Calculation : 1. If you want to enable Tax calculation, check Enable tax calculation checkbox.
2. If you want to display Tax on cart page, check Display taxes on cart page checkbox. Othewise if tax is enabled, Tax value will be displayed on checkout page.
Tax Rates : You can add different tax rate in this option
Last updated on Jan 16, 2019
Need More Clarification?
For any technical issue, if you are already using pro version please post in pro forum and free version users please post in free forum. Otherwise, if you have any pre-sale or order related query please contact live chat support team. For technical support.