Pre-Paid Credit add-on for WordPress Download Manager Pro along with Premium Package add-on will enable your site members to add funds in their account and later they can use that fund to purchase from your marketplace. You will be able to set up different credit packs from admin options. Simply it's like a prepaid credit option at CodeCanyon or ThemeForest marketplace.
Usage:
After install and activate, please use short-code [wpdmpp-prepaid-credits] on any page or post content from where you want your site member to purchase marketplace credits ( Screenshot #1 ).
From Admin Menu >> Downloads >> Prepaid Credits Menu, setup some credits as Screenshot #2
Now users will able to purchase those credit packs from front-end as shown in Screenshot #1
You will see all purchased credits and other credit usages from Credit History as you see in Screenshot #3, You also will be able to give gift credit to any member using his email address.
Now go to Admin Menu >> Downloads >> Settings >> Premium Package >> Payment Settings Tab, and activate "Prepaid Credit" as a Payment Gateway a show in Screenshot #4, so that user can use select it to pay using their credit.
Screenshots:
#1. Front-end: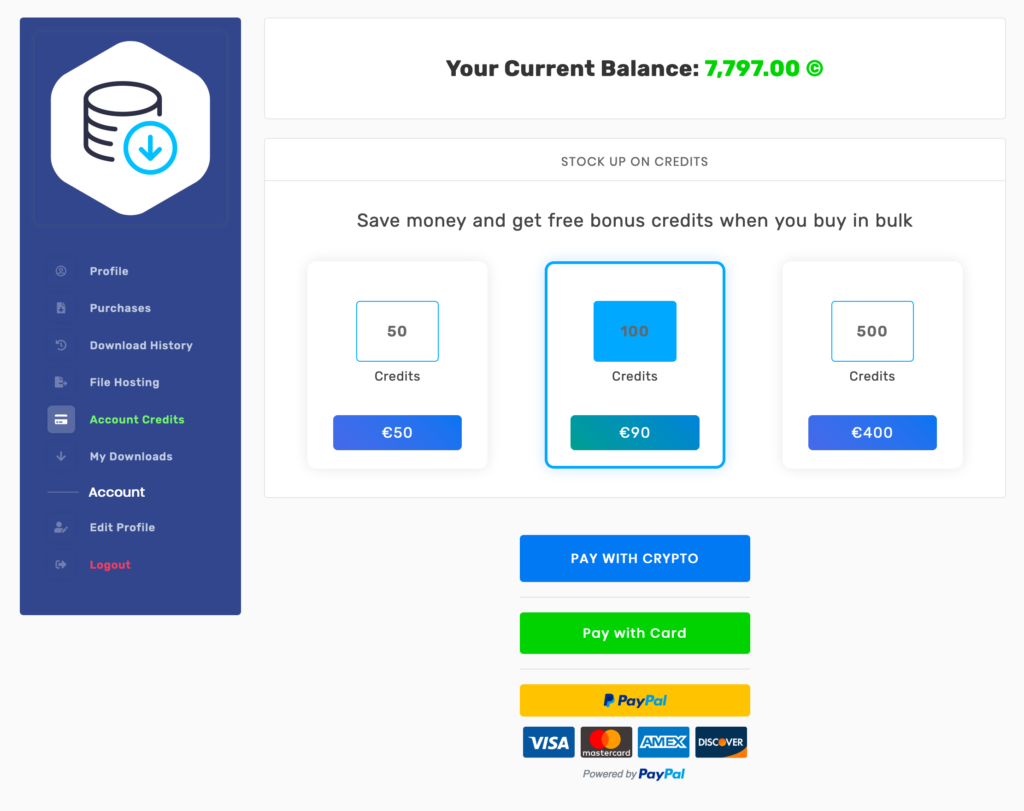 #2. Admin: Credit Settings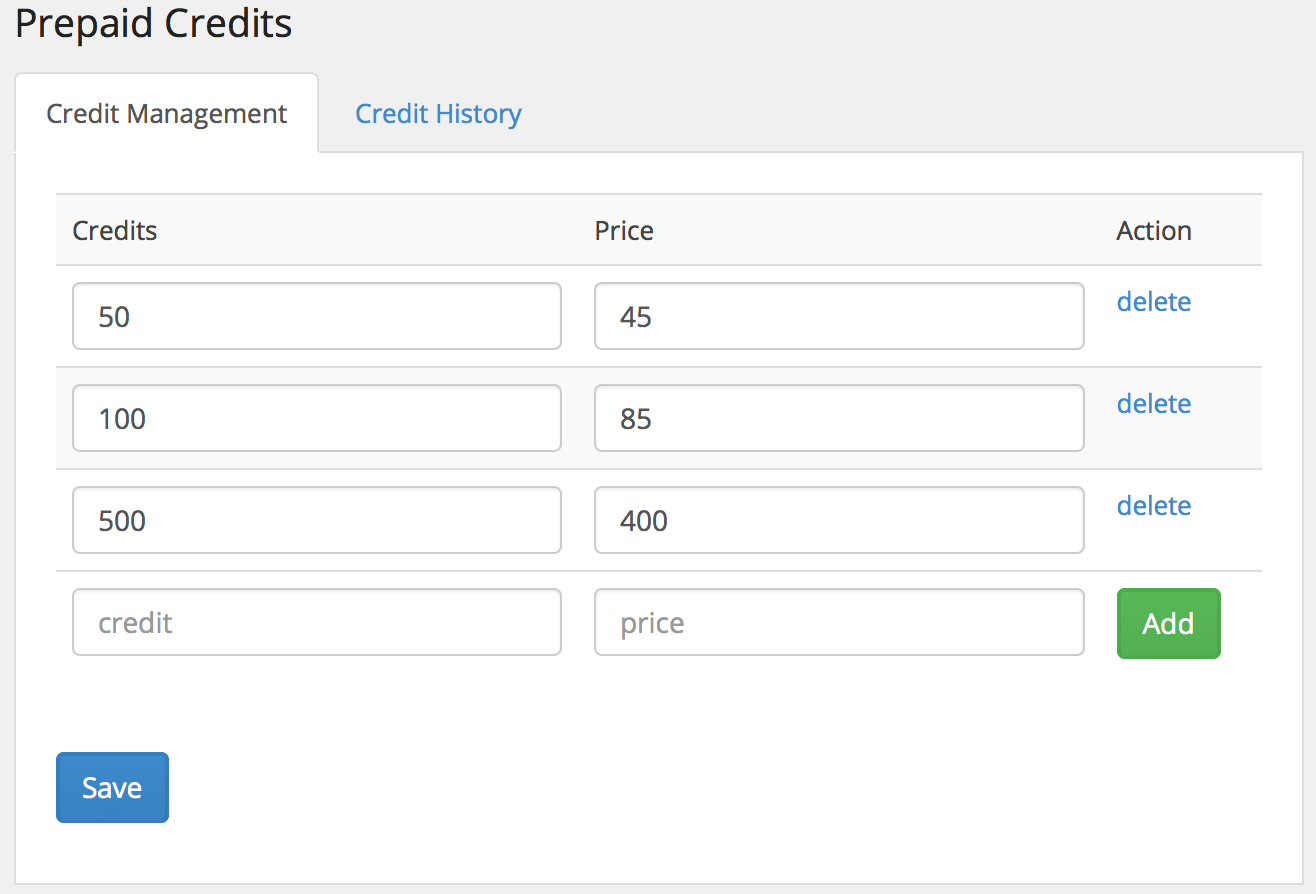 #3. Admin: Credit History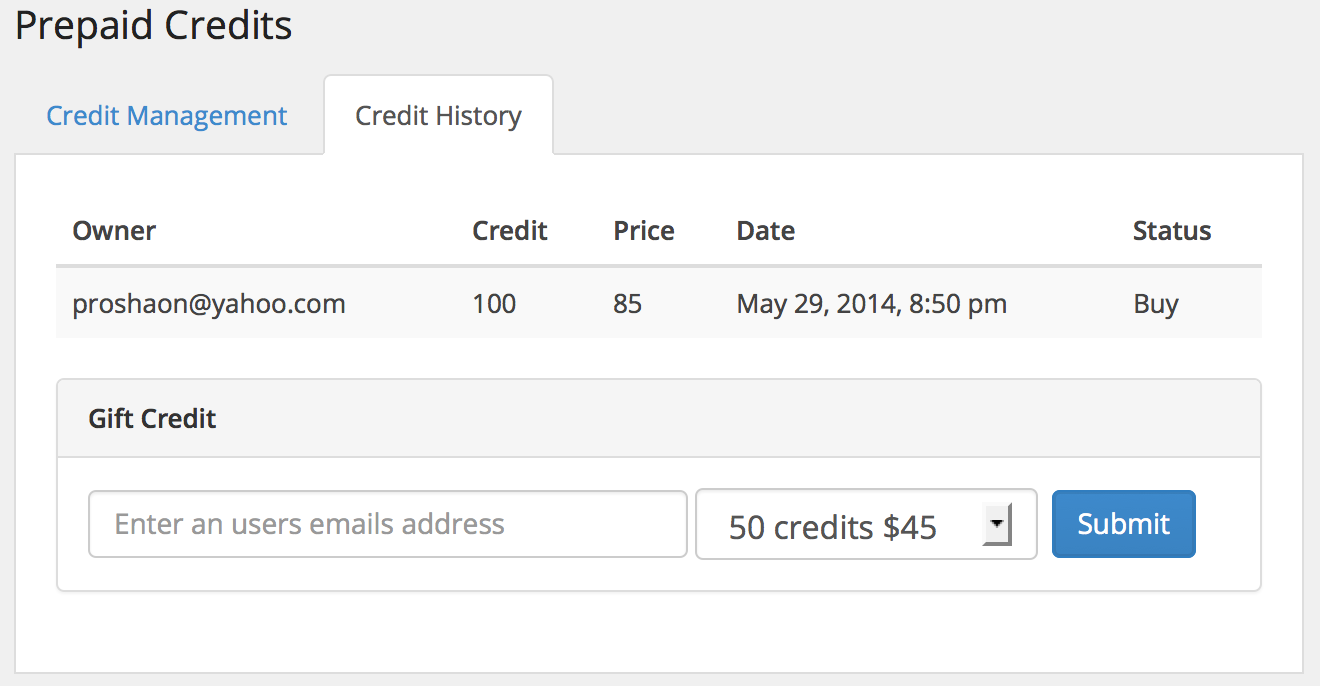 #4. Payment Gateway Option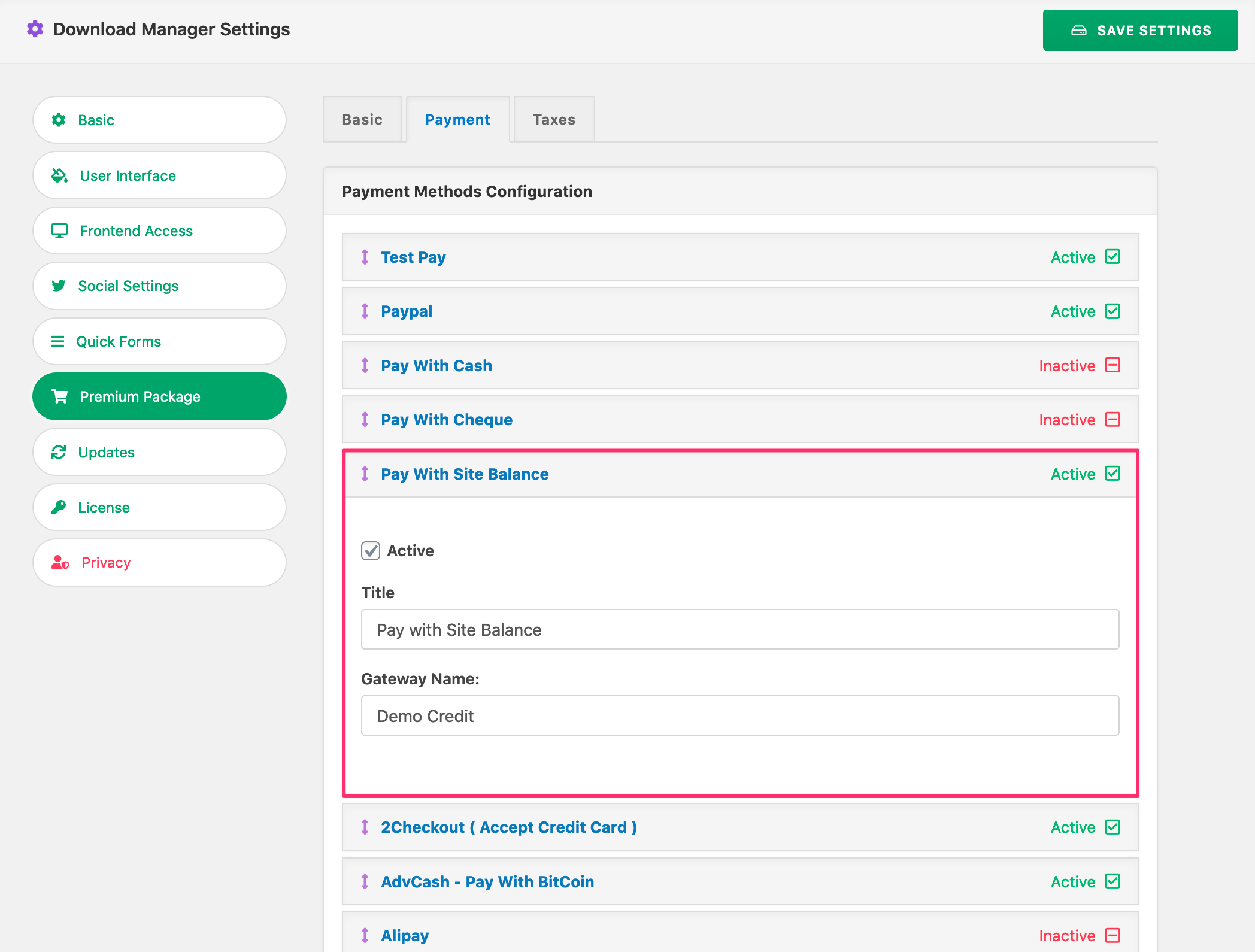 #5 Lock a download with the site credit