Here you can manage licensing for your package. You can view all license along with allocated domain, edit any existing license, activate or deactivate any license here.

Customers can generate and copy license key for their purchased items from order details page:

You also can add license key for a product from here: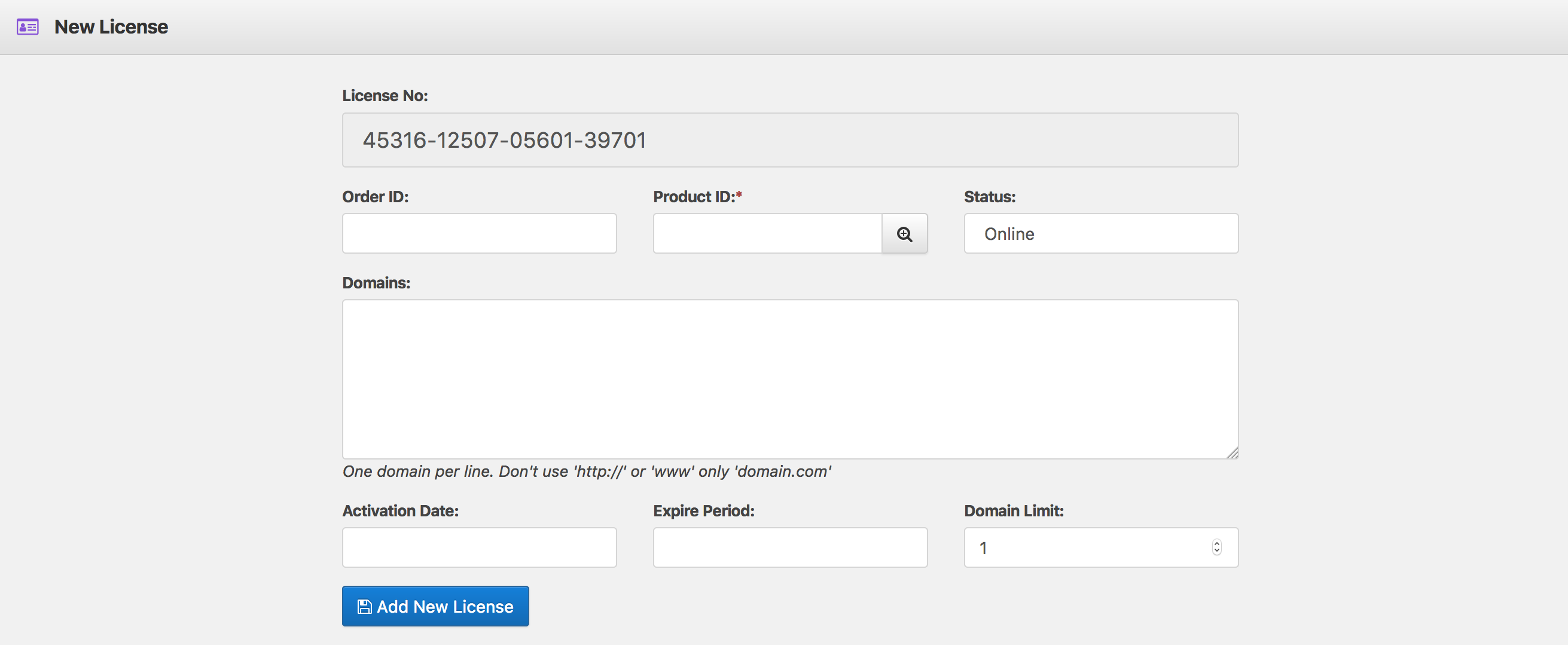 Integration:
Integration of licensing system is real easy.
Example Request:


So, what you need to do is, to post following data to your license server.
Valid Response:
{
  "status": "VALID",
  "expire_date": "0",
  "activation_date": "1477958400"
}

Error Response:
{
  "status": "INVALID | EXPIRED",
  "error" : "ERROR_MESSAGE"
  "expire_date": "1477958400",
  "activation_date": "1477958400"
}

Last Updated: Nov 20, 2016