WordPress Image Watermark Plugin allows you and your customer to place custom watermark or logo on the downloadable images.
WordPress Image Watermark Plugin Key Features:
Effortless Watermarking: Instantly apply watermarks to your images with a simple and intuitive interface. Customize the position, size, and opacity to ensure your branding is prominent while preserving the visual appeal of your images.
Dynamic Watermark Options: Tailor your watermark to suit different image sizes and types. With dynamic options, ensure that your watermark looks perfect on thumbnails, galleries, and full-sized images.
Protect Your Content: Safeguard your intellectual property by discouraging unauthorized use of your images. The watermark plugin acts as a digital signature, deterring potential misuse and ensuring proper attribution.
End User Customization: You can allow your customers to put their own logo image to place as watermark, it is useful when you are selling custom banners/posters where end user needed to place their own logo.
WordPress Image Watermark Settings: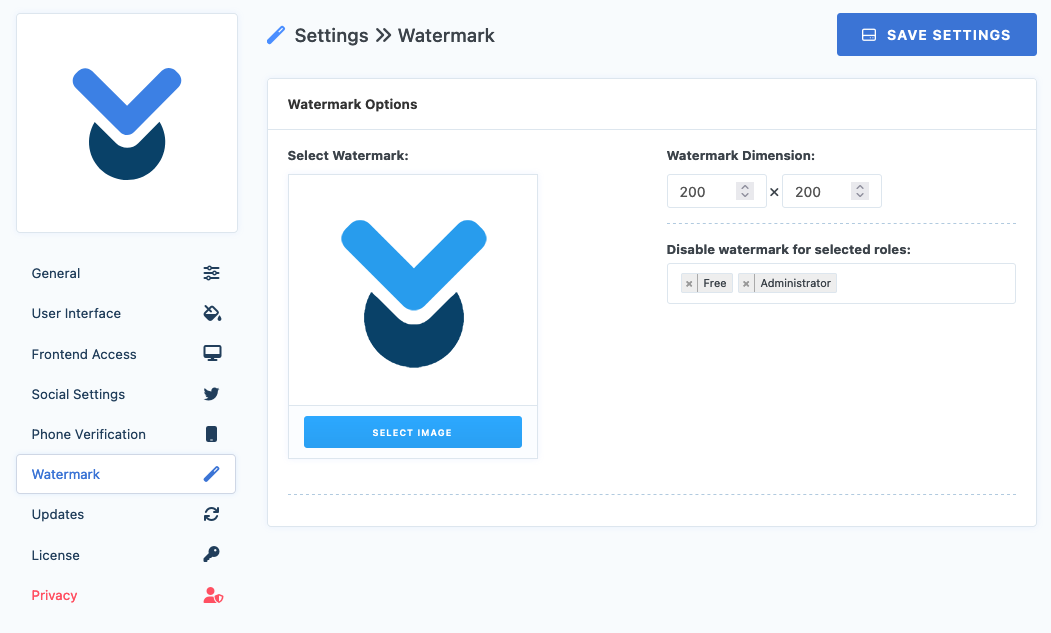 WordPress Image Watermark Image Specific Positioning Option: