Lazy Download Add-on for WordPress Download Manager will enable you to set a time delay before the download starts. You can set different time delays for different user roles. Additionally, you can select where a package should apply the time delay or not.
Admin Option for Configuring Time Delay: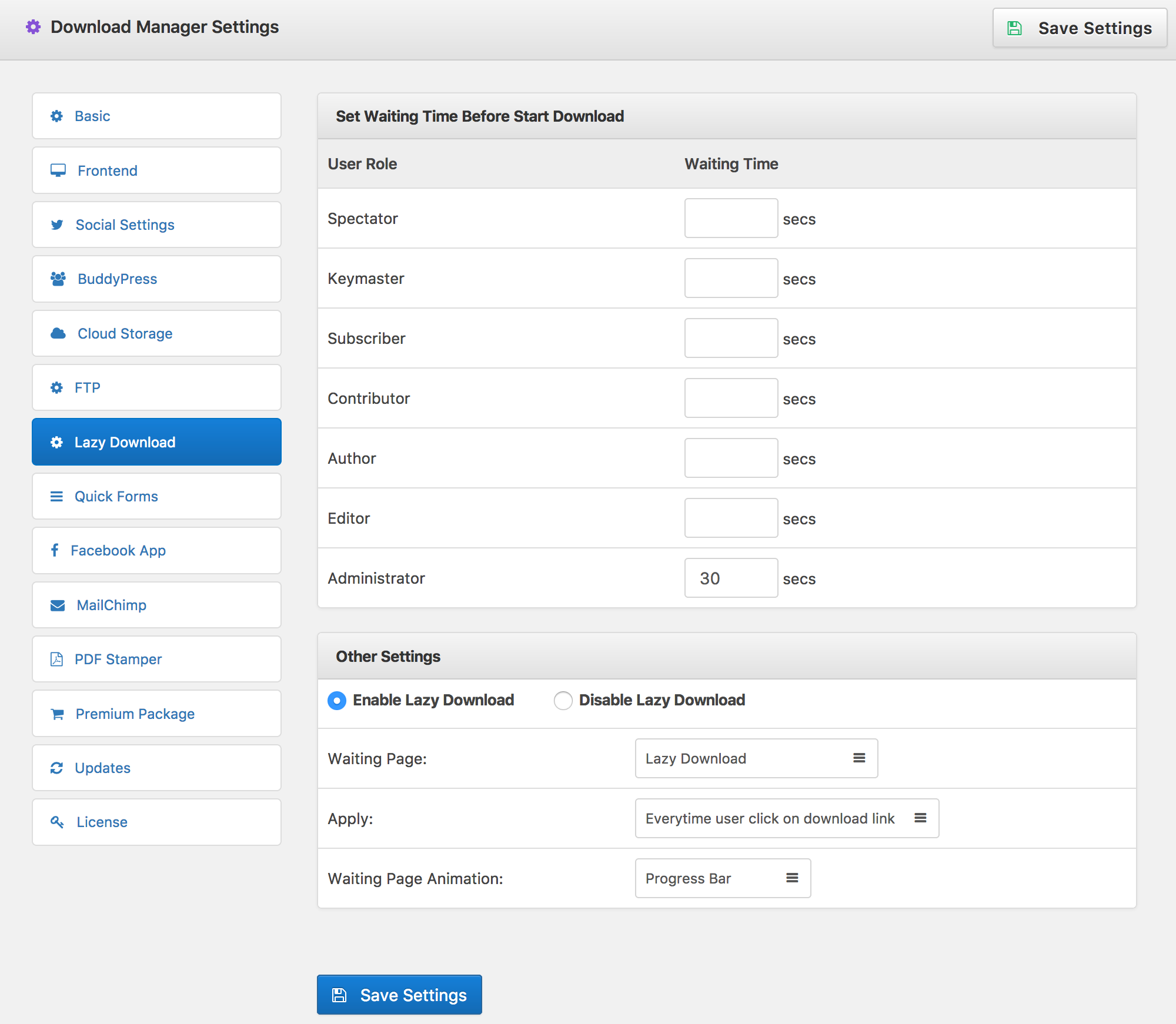 Enable/Disable Lazy Download for a Package: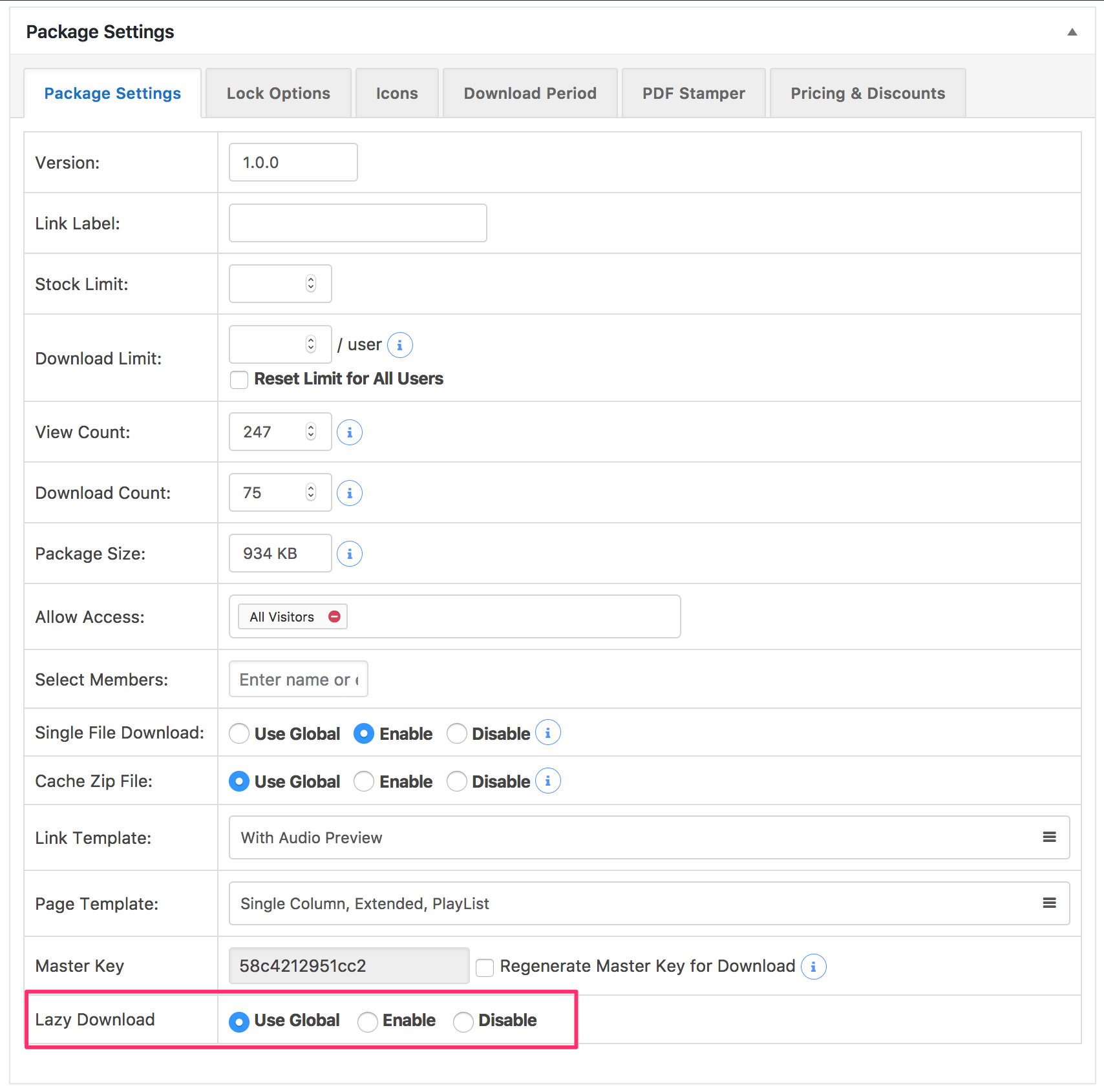 For lazy download enabled packages, visitors will be redirected to the waiting page. The wait page will show a waiting time progress bar like the following image:

Or a countdown timer like the following image based on your selection: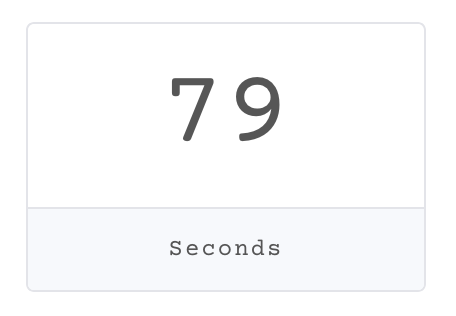 From the admin option, you can select the front-end option for the progress bar or countdown timer.
In the page content, you will have to use the shortcode [wpdm_lazy_download] to show the waiting time progress bar. You can add your own content like tracking code, ads or anything above or below of short-code or in both places.