You can generate your invoice from your order details page. First, go to your User Dashboard >> Purchases tab. Then click the Order Details button to see order details. There is a on the top right corner ( indicated in the following screenshot ), click it to get your invoice for the current order.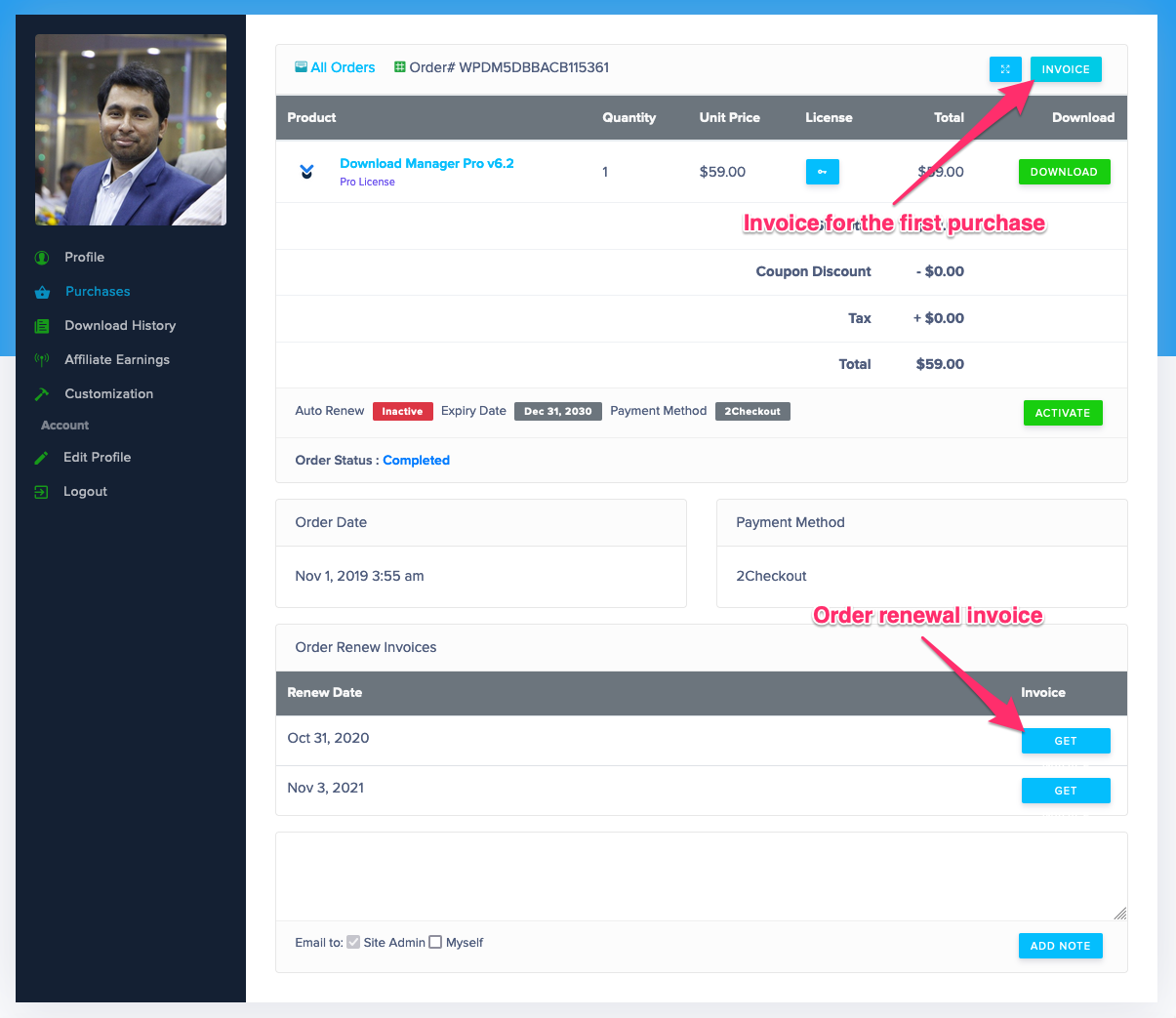 Last updated on Nov 10, 2022
Need More Clarification?
For any technical issue, if you are already using pro version please post in pro forum and free version users please post in free forum. Otherwise, if you have any pre-sale or order related query please contact live chat support team. For technical support.