From here you can specify your payout settings. Details are given below: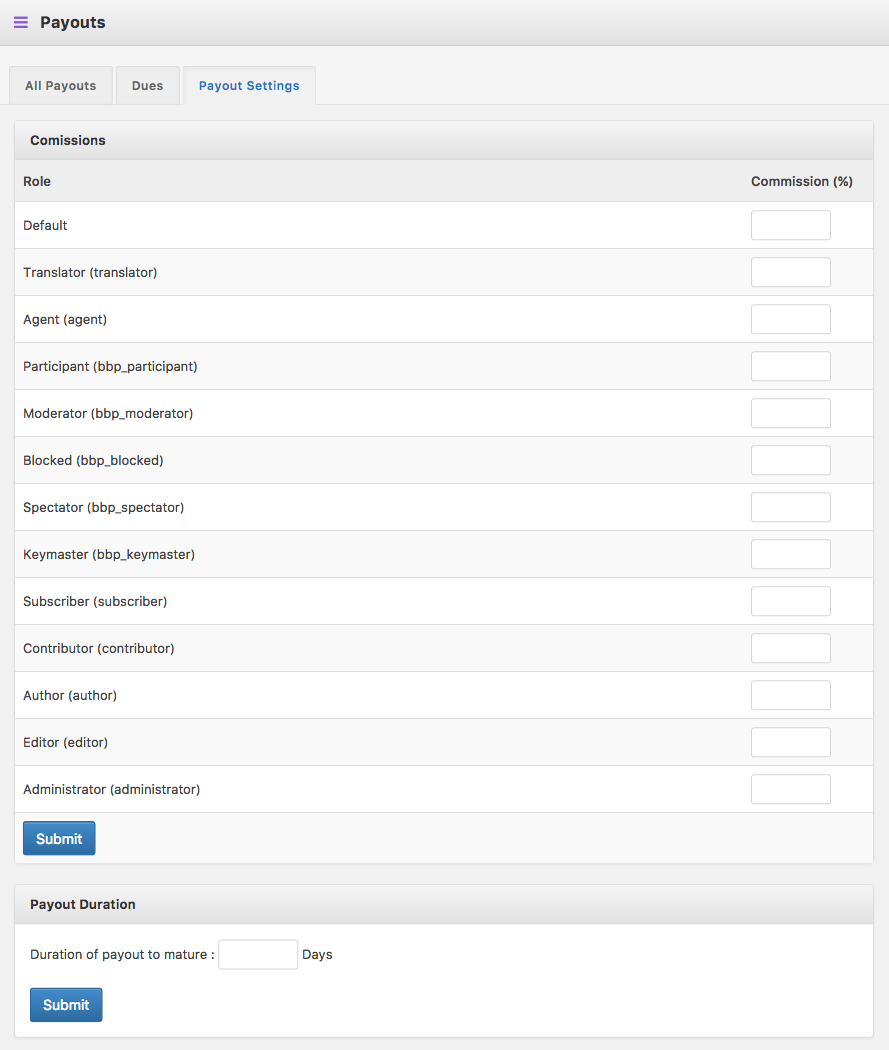 Commissions: Here you can give role based commission to the site users of their sales amount.
Payout Duration: Here you can set payout duration for your site. After that duration user with front end access can withdraw their balance.
Last updated on Sep 10, 2017
Need More Clarification?
For any technical issue, if you are already using pro version please post in pro forum and free version users please post in free forum. Otherwise, if you have any pre-sale or order related query please contact live chat support team. For technical support.