First you need to enable this feature from Campaign >> General Settings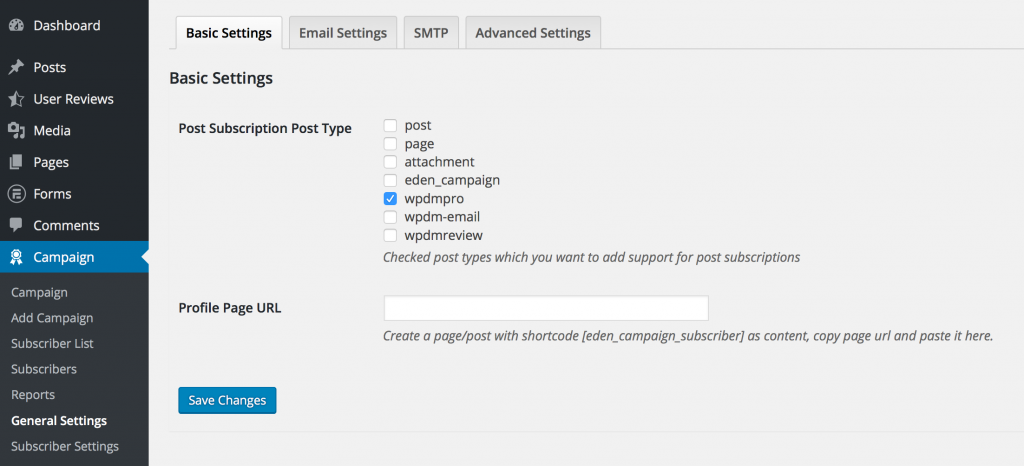 Now you will notice a new meta box named Send Message To Subscribers under post/package edit page:

Now, if you updated your post and send a notification to user who subscribed for this post, check Notify Subscriber button.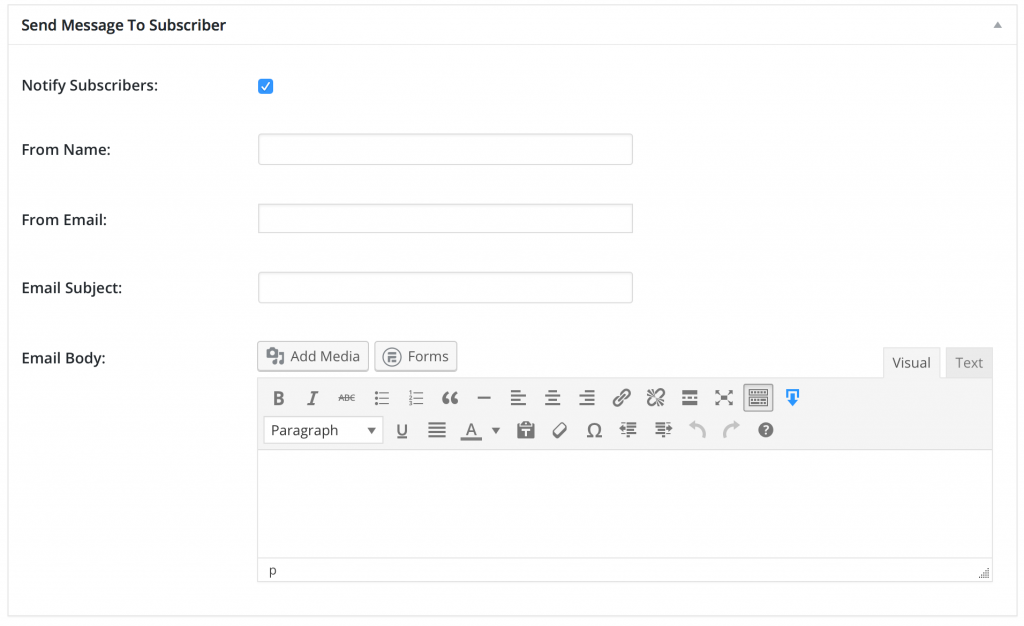 Fill out the form. When you click submit button, this email will be added to the email queue. Note that, if you didn't provide From Email and From Name, default value from Campaign >> General Settings will be used.
Last updated on Feb 12, 2016
Need More Clarification?
For any technical issue, if you are already using pro version please post in pro forum and free version users please post in free forum. Otherwise, if you have any pre-sale or order related query please contact live chat support team. For technical support.